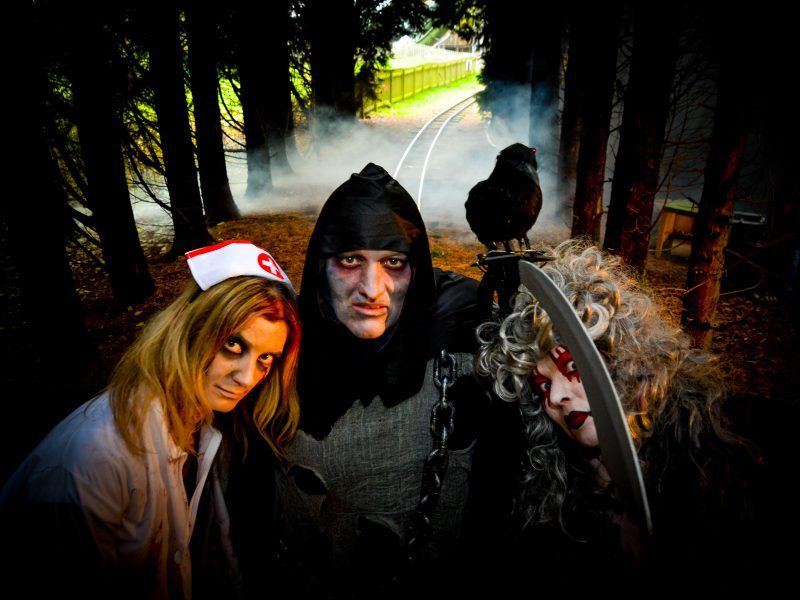 With Halloween just around the corner, we sent this fun release to the media in Yorkshire to publicise Lightwater Valley's upcoming four-day scare fest Frightwater Valley.
Media interest was good with regional newspaper The Northern Echo in particular covering the story both in print and online…
Ghouls, ghosts and witches are being sought by a theme park in North Yorkshire for this year's Frightwater Valley scare fest.
Lightwater Valley, near Ripon, is on the lookout for actors to frighten visitors in its scare maze and around the theme park during the four day spooktacular.
Frightwater Valley, which was recently nominated for a White Rose tourism award, runs from 27 October to 30 October and Mark Bainbridge, general manager, Lightwater Valley theme park said:
"Frightwater has got bigger and more popular every year and this Halloween, we're hoping our staff can make it even scarier.
"So we're looking for people who are enthusiastic, outgoing and, above all, absolutely terrifying!
"It's an outdoor event and the weather may be cold and sometimes wet, so it's not a role for the faint-hearted.
"Remember, the darker the night, the scarier the fright."
Isobel Ineson, a local university student who worked at last year's event, said:
"It's so much fun getting paid to scare people! Full training is provided and we also get four free tickets to the theme park.
"The event has really become a firm favourite for locals and a big part of the theme park's calendar."
For more information about Frightwater Valley visit www.lightwatervalley.co.uk. Latest news can be found via the Facebook page: Facebook.com/LWVTP or on Twitter: @LightwaterV