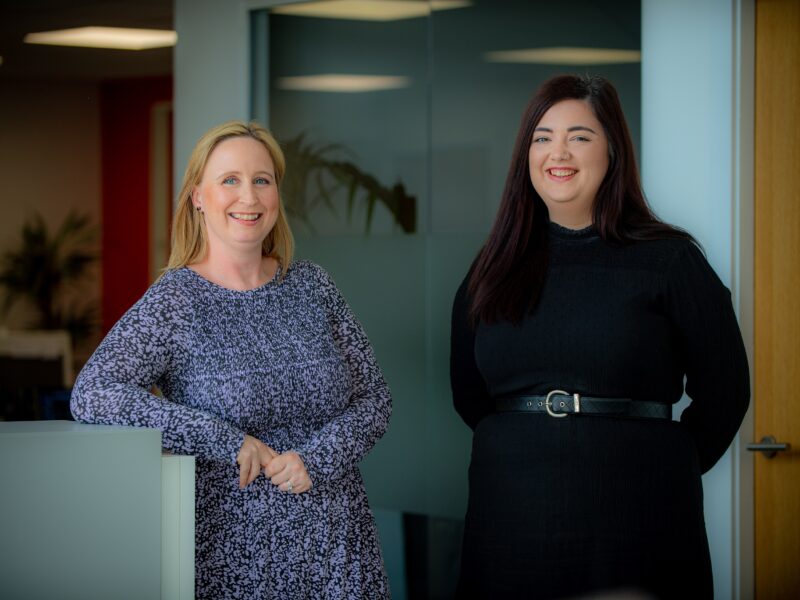 A West Lancashire based Independent Financial Adviser (IFA) has appointed two new Financial Planning Co-ordinators.
The double appointment at Acumen Financial Partnership, whose head office is in Burscough, comes following a successful year which has seen the company take on 200 new clients and manage more than £400m of investments.
Emma Chegwin is an administrator with more than 15 years' experience in financial services while Rebekah Winstanley joins as a trainee with the firm supporting her to obtain further industry qualifications.
Angela Maher, Managing Director, Acumen Financial Partnership said:
"These appointments further strengthen the team who support our advisers and are often the first port of call for our clients.
"Emma's experience and our commitment to supporting Rebekah proves how we like to not only bring in those already established within the industry but also to grow our own talent.
"We have built an award-winning team and we are continuing to grow with more plans to expand further into the county to support our expanding client base.
"We pride ourselves on delivering clear, friendly and straightforward financial advice."
Emma Chegwin, Financial Planning Co-ordinator said:
"After 15 years in a similar role, Acumen feels like a close knit and loyal team. The company's reputation as a good place to work is well known in the industry."
Rebekah Winstanley, Trainee Financial Planning Co-ordinator said:
"It's a real boost to find a company which is prepared to support and encourage its staff to achieve relevant qualifications."
To make an appointment with one of Acumen's advisers either online or in person call 0151 520 4353. For more information, visit: www.acumenfinancial.co.uk or follow on Twitter: @AcumenF or Facebook @acumenfinancialpartnership