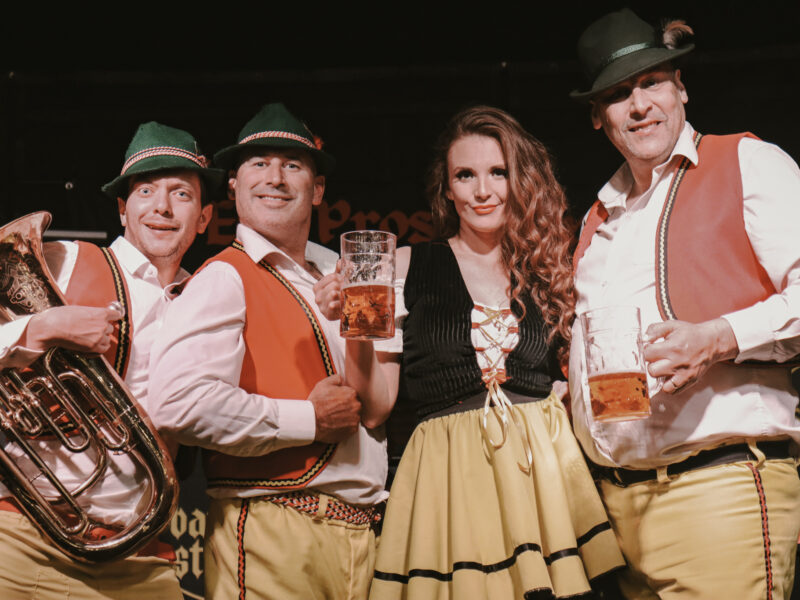 One of the UK's biggest Oktoberfest's is coming to Liverpool next month.
The three day extravaganza is taking over the city's waterfront Exhibition Centre from October 26th to 28th with thousands of revellers expected to join in the fun.
The event features live oompah bands, steins of beer, food vendors, plenty of lederhosen, and a huge 30m bar.
Paul Laing from Oktoberfest Liverpool said:
"Our event coincides with the famous festival in Munich and is the biggest of its kind in the North West.
"We can offer a taste of authentic Bavarian culture right here in Liverpool and we're hoping people will get dressed up to enjoy the entertainment, food and of course the beer!
"It's going to be an unforgettable three days full of fun and entertainment."
Colm Graham, Exhibition, Partnerships & Hospitality Manager, at ACC Liverpool said:
"We're looking forward to working with Oktoberfest Liverpool as our new partners and helping them to deliver the biggest event of its kind that the city has ever seen.
"There's going to be a real party atmosphere and as it's all taking place indoors, everyone can enjoy the experience in a climate controlled and safe environment."
Sessions take place on Thursday, Friday and Saturday from 6pm-11pm with an extra session on Saturday from 12-5pm.  Tickets are priced at £16 and are available here
For more information follow on Facebook or Instagram: @oktoberfestliverpool