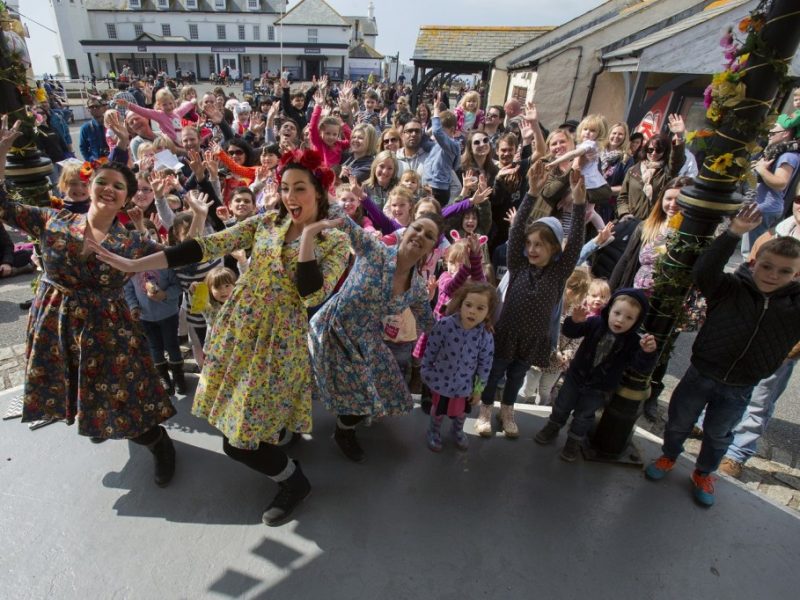 Visitors to Land's End are up more than 15% this Easter following a considerable investment in new attractions and events.
Crowds have been 'flocking' to the new Shaun the Sheep Experience, a joint venture between Heritage Great Britain PLC and Aardman Animations, costing half a million pounds.
Aardman co-founders Peter Lord CBE and David Sproxton CBE officially opened the attraction last month which was hailed by tourism chiefs as a "significant coup" for Cornwall.
Activities at Easter including a take on the Lewis Carroll classic Alice in Wonderland by Rogue Theatre also brought people to the iconic site.
David Bryans, general manager at Land's End said:
"It's been a really positive start to the season and there's no doubt that Shaun and his friends from Aardman have played their part. Our Easter visitor numbers were more akin to the peak summer holiday period as the crowds soaked-up the Cornish sunshine.
"Alice in Wonderland also proved a hit and the theatre company are returning for more magical storytelling next month.
"Along with our other family attractions including a new 4D film, refurbished Arthurs Quest and Greeb farm, our restored 200 year old Cornish farmstead there's plenty to do for families planning to visit."
Allan Leech, CEO, Heritage Great Britain said:
"We're continuing to invest in our portfolio at Land's End which also includes the hotel, Saddle and Stable Room apartments and the famous First and Last Inn.
"We are planning to further upgrade the hotel bedrooms and build a new children's activity area at the First and Last Inn.
"We're committed to making Land's End a true destination experience for all the family."
All inclusive tickets for the Land's End attractions can be booked online with a 10% saving. More information at www.landsend-landmark.co.uk or by visiting our Facebook page, facebook.com/landsendlandmark. You can also follow on Twitter @VisitLandsEnd