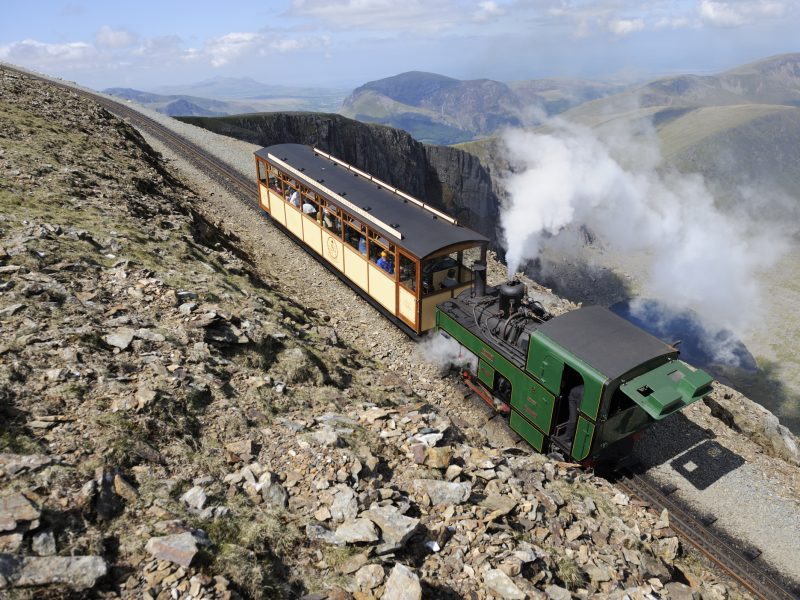 Boxed Off recently secured coverage for its client Snowdon Mountain Railway in the Welsh press and radio as the attraction celebrated its 120th anniversary.
Tens of thousands of visitors are expected to journey to Wales' highest peak this year as Snowdon Mountain Railway celebrates its 120th anniversary.
Last year saw a record number of visitors using the railway and managers at the popular attraction are looking forward to another busy season.
Trains are now running to the summit signalling the start of the summer season at Snowdon and marking 120 years since trains first reached the mountain's peak.
The announcement from Snowdon Mountain Railway coincides with the reopening of the summit building, Hafod Eryri, which offers walkers and rail passengers the opportunity for rest and refreshment at the highest point in Wales.
Alan Kendall, Snowdon Mountain Railway's general manager, said: "We're so excited to be running our steam and diesel locomotive services to the top of Snowdon again in 2016.
"This year the journey marks the 120th anniversary of Snowdon Mountain Railway, which is a wonderful milestone.
"Events to commemorate the railway's long history are planned for later in the summer, when we look forward to celebrating with visitors and the local community alike."
For more information about Snowdon Mountain Railway and to book tickets to travel to the summit, visit: www.snowdonrailway.co.uk or follow on Facebook: SnowdonMR or Twitter: @SnowdonMR