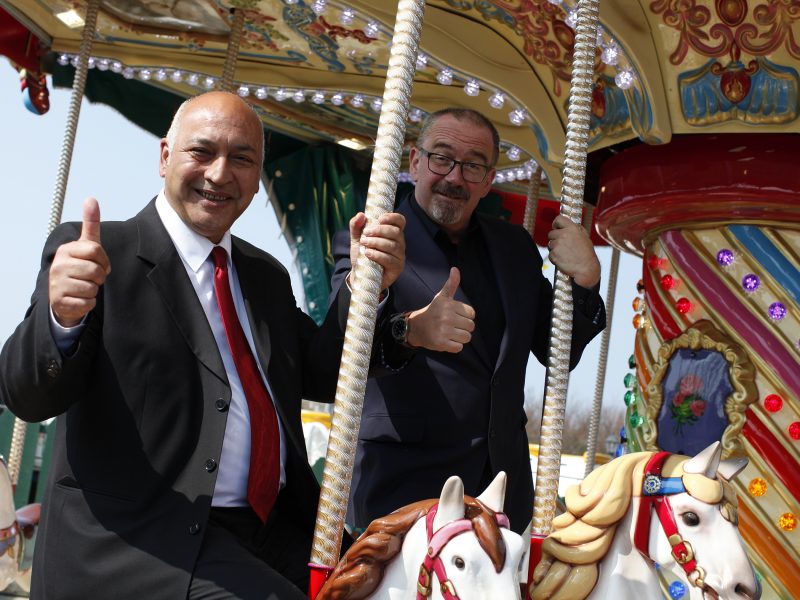 Tourism chiefs on the Isle of Wight have unveiled a new Carousel and Taste of the Wight retail outlet at The Needles Landmark Attraction.
It's part of a £350,000 investment by the site's owners Heritage Great Britain plc and is being hailed as a significant boost to the Island's tourism offer.
Improvements at the iconic landmark, which has more than half a million visitors every year, also include a refurbished Marconi monument, a new 4D film and improved signage.
Councillor Shirley Smart, Executive Member Economy and Tourism, Isle of Wight Council, said:
"We welcome this investment as a sign of confidence by the site's owners as we look forward to welcoming a record number of visitors to the Island.
"This certainly adds to the offer and there is no doubt that the Isle of Wight is a must visit destination for tourists."
David Thornton, Chief Executive, Visit Isle of Wight, said:
"The Needles is the most popular landmark for visitors to the Island but with many other high quality attractions, including award-winning beaches and a first class shopping offer, there really is something for everyone to enjoy."
Marino Zanti, General Manager, The Needles Landmark Attraction, said:
"It's been an encouraging start to the new season with some positive feedback already about all of the improvements at The Needles Landmark Attraction.
"We're delighted to unveil the new Carousel which we hope will bring back memories of the traditional fairground and people will enjoy for many, many years to come."
For more information about The Needles Landmark Attraction visit www.theneedles.co.uk, follow on Twitter @VisitTheNeedles or facebook.com/visittheneedles