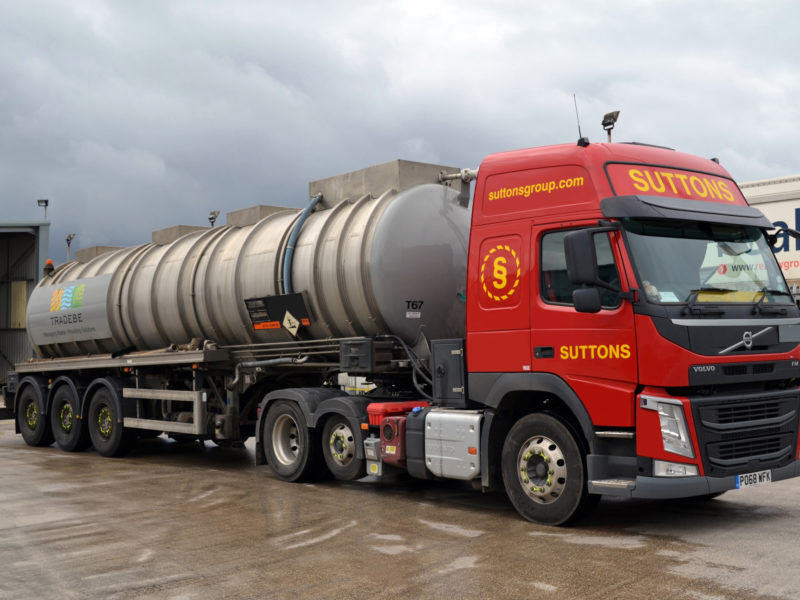 Suttons Tankers has agreed a new five-year contract with waste reclamation and recycling solutions specialist Tradebe UK.
The Cheshire-based operator, part of global firm Suttons Group, will be transporting chemical waste to and from Tradebe sites in Heysham, Gwent & Knottingley.
Last year Suttons Tankers acquired the trade of Bullard Ltd, a UK transport company specialising in the chemical waste and fuels sector.
Michael Cundy, Managing Director, Suttons Tankers said:
"We've been working with Tradebe since 2015 and this updated agreement, which includes Syngenta, further strengthens our position in the waste sector which is a core strategy for the company.
"The new deal provides a more flexible solution of recycling waste and will see the customer's overall costs reduced."
Brendan Pope, Business Services Director at Tradebe UK said:
"We're committed to recycling waste efficiently and this new agreement with Suttons will help our relationship grow even stronger.
"We know Suttons delivers an excellent service and we're confident this latest deal will benefit all parties and provide other opportunities of working together in the months and years ahead."
Suttons operates in the UK with a fleet of more than 500 vehicles focused on the chemicals, gas and fuel sectors and internationally with key business centres in New Jersey, Houston, Chicago, Widnes, Antwerp, Ludwigshafen, Kuantan, Singapore, Shanghai, Tokyo and Khobar.
More information is available at www.suttonsgroup.com