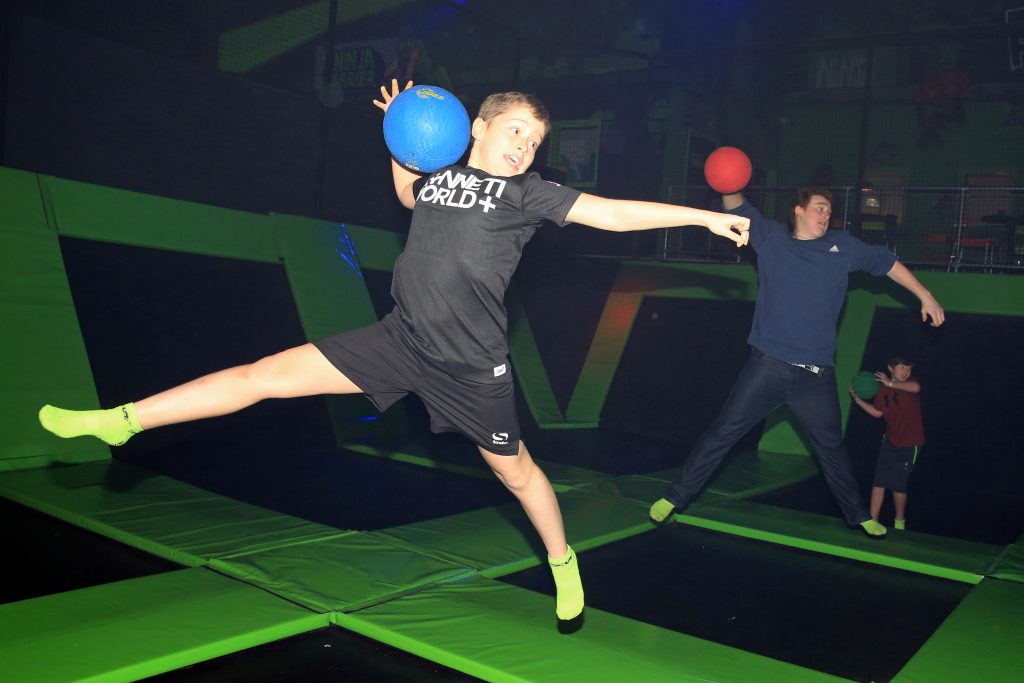 West Sussex trampoline park Flip Out Chichester is set to unveil a thrilling new 23ft vertical drop slide later this month, believed to be the highest of its kind in the county.
The forthcoming attraction is designed to prove a real test of nerve as daredevil customers hold on to a bar which is winched up the slide and decide when they want to let go and start their drop.
The addition of the huge slide is just part of a huge £50,000 investment into the entertainment venue which includes the replacement of two pyramids in the trampoline zone with dual-height stunt boxes along with a forthcoming redesign of the Ninja Assault Course.
The area where the exciting new vertical drop challenge is being installed is currently under wraps, but visitors to the arena will be able to try it out within the next few weeks.
This month also sees the introduction of a brand-new timetable of sessions, classes and offers at Flip Out Chichester, which are now available for booking.
New for the autumn and winter at Flip Out Chichester is Trampoline Club aimed at teaching children and adults alike how to learn trampolining, developing skills and routines from the British Gymnastics Trampoline Award Scheme.
Other highlights include Flip Fit, Boot Fit and Mission Nutrition sessions which give advice on better nutrition and help burn up to 1,000 calories, while boosting strength and energy; plus Mini Flippers sessions for younger bouncers, and a range of quieter sessions for those with special educational needs and disabilities.
Tom Capelin, general manager at Flip Out Chichester, said:
"We are thrilled to announce our exciting new timetable of sessions and look forward to unveiling our adrenaline-pumping super slide very soon.
"We will be setting customers two challenges on the enormous 23ft high slide, namely, how high are you prepared to go and how long can you hold your nerve at the very top before letting go of the bar and making the drop.
"Meanwhile, our new classes and sessions are a fantastic way to keep active and a great alternative to a gym workout which is accessible for all ages.
"Don't forget to ask about our new winter offers including Weekday Bouncing from just £5 and Flip & Feast which gives you a one-hour jump, pizza and slush for £15."