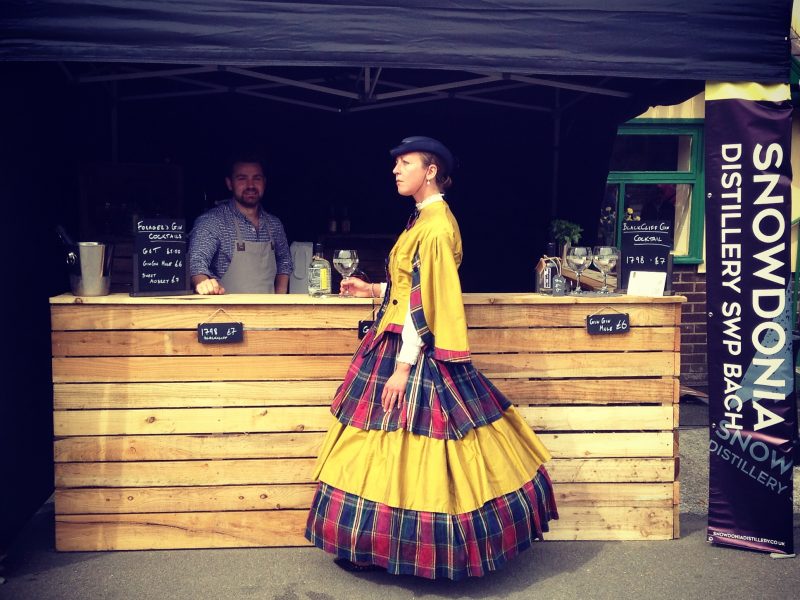 Earlier in the autumn Snowdon Mountain Railway hosted a weekend of celebrations to mark its 120th anniversary.
Existing for 120 years is something to celebrate for any business, but when you consider the railway is taking passengers to the top of the highest mountain in Wales, it does feel like a real achievement.
So the railway invited passengers, neighbouring businesses and people from the Llanberis area to come along and enjoy some traditional food, drink, fun and games in the station forecourt.
Snowdonia Distillery set up a gin bar, the Great Orme Brewery erected a beer tent, while Bodnant Welsh Food, Debbie's Cake'ole and Y Dyn Cig Hog Roast provided the sustenance.
Also on show were a range of traditional steam tractor engines, an exhibition of local photography, Punch & Judy shows and face painting for the little ones.
The staff really got into the spirit of the event, dressing up in some eye-catching traditional Victorian clothing over the three-day event.
Despite the weather being rather a mixed bag, the weekend saw over 2,000 visitors, while Boxed Off secured broadcasts from local BBC TV and radio, along with national press interest.
Alan Kendall, Snowdon Mountain Railway's general manager, said:
"For a railway that takes passengers to the top of Wales' highest mountain to be in operation for 120 years is something to be genuinely proud of.
"Thanks to everyone who visited and helped to make our 120th anniversary celebrations a huge success."
Here's to the next 120 years…