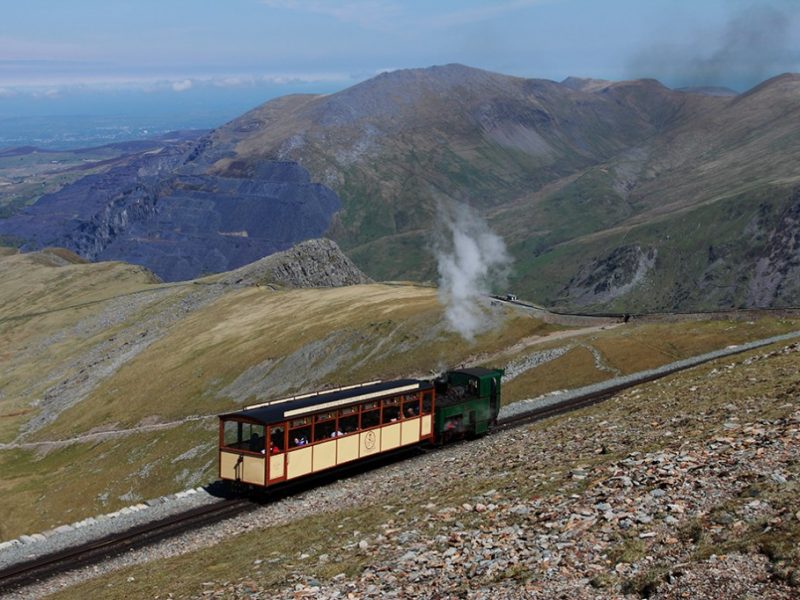 Hafod Eryri the visitor centre at the summit of Snowdon, has opened for the 2015 season.
The first trains left Llanberis on 1st May and weather permitting the building will be open and ready to welcome visitors over the bank holiday weekend.
Alan Kendall, general manager, Snowdon Mountain Railway, said:
"It's taken a mammoth effort to get the building up and running.
"As people may imagine, the weather at 3,560 feet is quite different to what we experience on the ground. There was snow earlier this week which we had to dig through manually to make sure the building was ready to open.
"Operating the highest visitor centre and café in the UK presents a whole host of challenges from getting power and running water to setting up lines of communication.
"The breathtaking views are of course what makes it so unique for the half a million people who visit every year."
Earlier this month the Snowdon Mountain Goat, a new £150,000 carriage for the heritage steam service was delivered. A vintage steam locomotive from 1896 has also been restored for this season.
Vince Hughes, commercial manager, Snowdon Mountain Railway, said:
"Our visitor numbers are already up this year and we're ready for a busy May with increased bookings for the double bank holiday.
"It remains a once in a lifetime journey with absolutely stunning views from the rooftop of Wales."
For more information about Snowdon Mountain Railway, visit www.snowdonrailway.co.uk or follow on Twitter @SnowdonMR