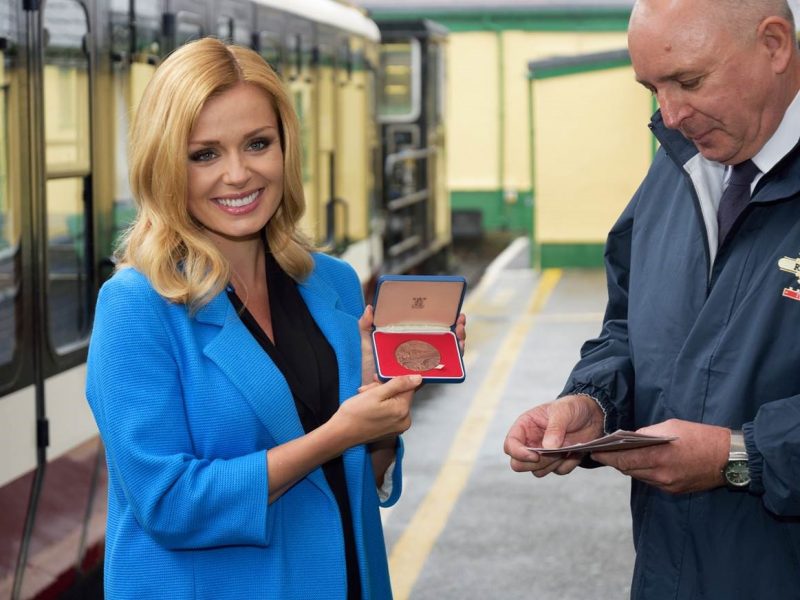 Snowdon Mountain Railway is flying the flag for Wales in this year's British Travel Awards (BTA) after being named as a finalist in the UK Heritage Attraction category.
The British Travel Awards are the largest consumer voted programme in the UK with more than 1.25 million votes cast last year to determine the winners.
Earlier this month the attraction, which is the only one of its kind in the UK, named one of its carriages to honour Welsh classical-crossover singer Katherine Jenkins OBE.
British Travel Awards' chief executive, Lorraine Barnes Burton said:
"We are a proudly independent organisation and to receive a BTA is a true accolade. The awards are recognised by the travelling public as the benchmark for excellence."
Alan Kendall, general manager at Snowdon Mountain Railway, said:
"With more than 130,000 visitors every year we receive so many positive comments about our attraction.
"We hope the public will back our bid as winning the award would be a great tribute to all the staff who work so hard to make the once in a lifetime trip so special."
People have until 30 September to cast their vote by visiting www.britishtravelawards.com/aco-7.php with the winners announced at the BTA Gala Awards Dinner, being held in London on 25 November 2015.
Follow the British Travel Awards on Twitter @BritTravAwrds #bta15. For more information about Snowdon Mountain Railway, visit www.snowdonrailway.co.uk or follow on Twitter @SnowdonMR