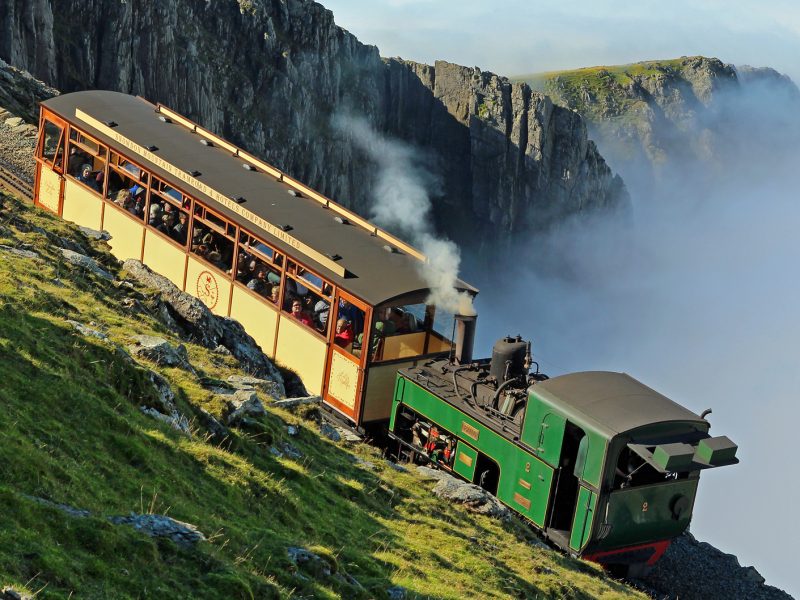 Snowdon Mountain Railway is celebrating a hat-trick of tourism awards after winning bronze in this year's British Travel Awards (BTA).
The award in the category of 'Best UK Heritage Attraction' marks the famous Welsh railway as one of the most significant UK tourism attractions, alongside the other winners Edinburgh Castle and Giant's Causeway.
The BTAs are the largest consumer voted programme in the UK with more than a million votes cast to determine the winners.
This latest accolade follows two other successes for the railway, which is part of Heritage Great Britain plc, a group which also owns and manages tourist destinations such as Land's End, John O'Groat's and The Needles on The Isle of Wight.
Snowdon Mountain Railway was highly commended by The Heritage Railway Association in its annual 'Carriage & Wagon Awards' for the building and restoration of Snowdon Lily, one of two period carriages used on the heritage steam railway.
More success came with a Gold Award from Visit Wales which is given to attractions that go the extra mile to create an enjoyable and memorable experience for their visitors.
British Travel Awards' chief executive, Lorraine Barnes Burton said:
"We are a proudly independent organisation and to receive a BTA is a true accolade. The awards are recognised by the travelling public as the benchmark for excellence."
Alan Kendall, general manager at Snowdon Mountain Railway, said:
"This hat-trick of awards brings us great pride and rounds off a very successful year for the railway.
"We welcomed Katherine Jenkins to Llanberis after we named a carriage after her, took delivery of a new heritage carriage and hosted some of sports' most prestigious trophies including the UEFA Champions League and Rugby World Cup.
"The icing on the cake was celebrating the 120th birthday of Enid, one of our locomotives.
"Each member of the Snowdon Mountain Railway team deserves tremendous credit for their hard work and these accolades are testament to their skill, dedication and customer care."
You can find out more about Snowdon Mountain Railway and also book tickets to experience it in 2016 by visiting www.snowdonrailway.co.uk. Also, follow on Facebook: SnowdonMR or Twitter: @SnowdonMR