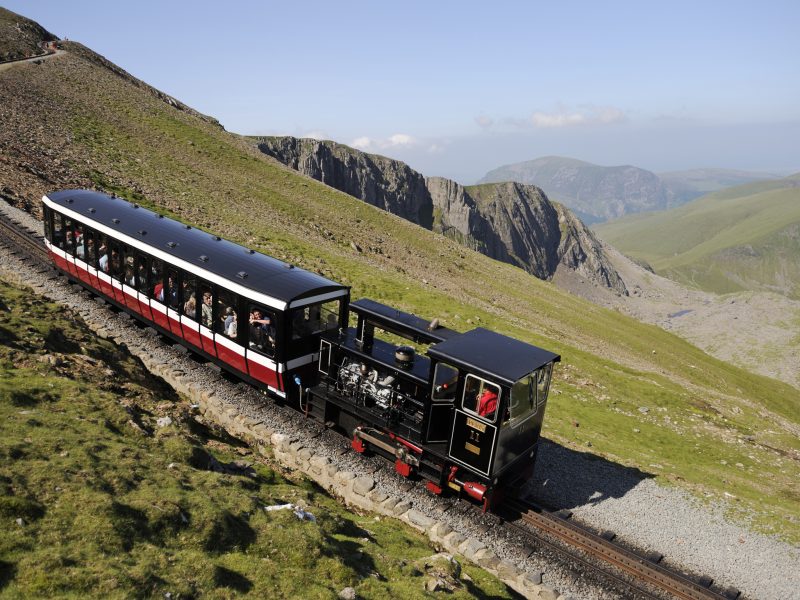 A new season has begun at Snowdon Mountain Railway in what will be the 120th anniversary of the famous steam railway.
Celebrations to mark the 120 years since passenger trains first reached the summit of Mount Snowdon are planned for later in the season.
With the exception of two World Wars, the railway has run uninterrupted since 1896. It has even been used to help mountain rescue teams working on Snowdon.
Offering both a heritage steam service and traditional diesel locomotives, visitors can experience and enjoy the spectacular Welsh mountain scenery just as the Victorians would have back in 1896.
For now, trains will be travelling as far as Clogwyn, rather than to the summit. Later in the spring the service will extend to the summit, when the Hafod Eryri visitor centre will also open.
The railway, which welcomes over 130,000 visitors a year, is part of Heritage Great Britain plc, a group which owns and manages tourist destinations like Land's End, John O'Groats and The Needles on The Isle of Wight.
Alan Kendall, general manager at Snowdon Mountain Railway, said:
"Spring has arrived and with it comes the launch of a new season on Snowdon, in this, our 120th year.
"We've got some very exciting events in the pipeline to mark this important milestone in the long history of the railway and more details will be released soon.
"Having received a hat-trick of tourism awards last season, including a Gold Award from Visit Wales, we'll continue to go the extra mile this year to ensure all our visitors have a wonderful experience as they climb this spectacular mountain with us."
For more information about Snowdon Mountain Railway and to book tickets for the 2016 season, visit: www.snowdonrailway.co.uk or follow on Facebook: SnowdonMR or Twitter: @SnowdonMR
If you would like Boxed Off to publicise your event, contact us here.