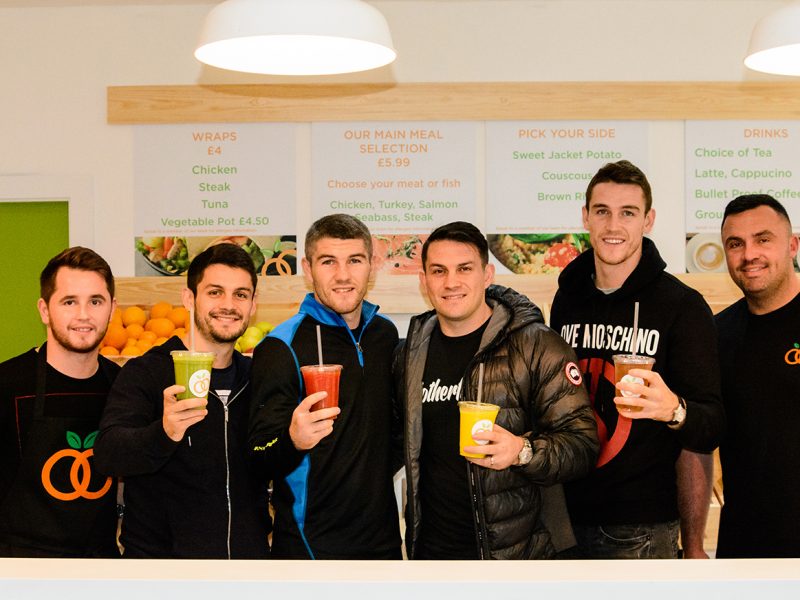 Boxed Off recently joined four champion boxing brothers to help launch a new healthy eating brand on Merseyside.
Hello Goodness is a juice bar and grill with the first franchise in Waterloo being owned by former Liverpool FC Academy star Adam Pepper.
The record-breaking Smith brothers, all championship-winning boxers, opened the new outlet on South Road which also offers an online takeaway and delivery service.
Gary Conway, managing director, Hello Goodness, said:
"We're thrilled the Smith brothers are launching Hello Goodness. They're a great example of what can be achieved if you look after yourself by keeping fit and eating healthily."
Callum Smith who earlier this month made history to be crowned British super-middleweight champion said:
"To stay at the top of your game, you need to eat healthily. It's great that nutritious food is becoming more readily available on the high street."
Adam Pepper, owner, Hello Goodness Waterloo, said:
"There's a real demand for healthy food and detox juices as people realise the benefits of eating well. It also proves that fast food can be fresh, tasty and nutritious."
More Hello Goodness outlets are scheduled to open in the coming months.
If you're launching a product, brand or business, Boxed Off Communications can help you gain significant media coverage. Find out more by calling 0151 304 7017, emailing: hello@boxedoffcomms.co.uk or following this link.