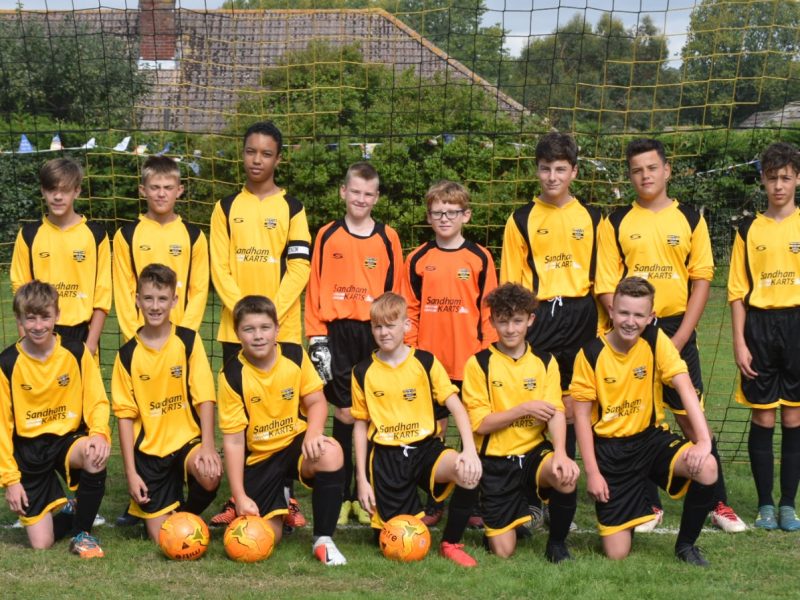 A new local football team has become a reality thanks to the Island'slatest leisure attraction.
Sandham Karts is sponsoring the newly established Sandown and Lake Youth FC Panthers (under 14's) football team.
The team has been set up by Sandham Gardens' operations manager, Christian Zanti, along with Dave Coleman and Dean Stuber, both Sandown residents with sons playing football in this age group, and all three coach and manage the team.
Christian Zanti, said:
"After seeing that my nephew and several of his friends, all of whom attend Sandown Bay Academy School, were playing for Rew Valley FC of Ventnor as there was no local team for them to play in at their age group, I knew that Sandham Karts could help.
"Fortunately, we were able to set up this age division of Sandown and Lake Youth FC to ensure that kids of all ages can play for their local team.
"Sandown and Lake Youth FC have been exceptionally welcoming and helpful since we first made contact and throughout.
"Since opening last month, Sandham Karts has been extremely popular with both tourists and locals alike, so this was the ideal way for us to give something back."
Sandham Karts is a 150m track on the seafront next to the boating lake and has 6 battery powered, electric karts to race at once, suitable for children aged 4-12.
The attraction is open every weekend between 10:30am and 3.30pm and throughout October half-term.
Party bookings are also available. To book a party or for more information, please call: 07928666746 and find further information on Facebook and Twitter @SandhamGardens.