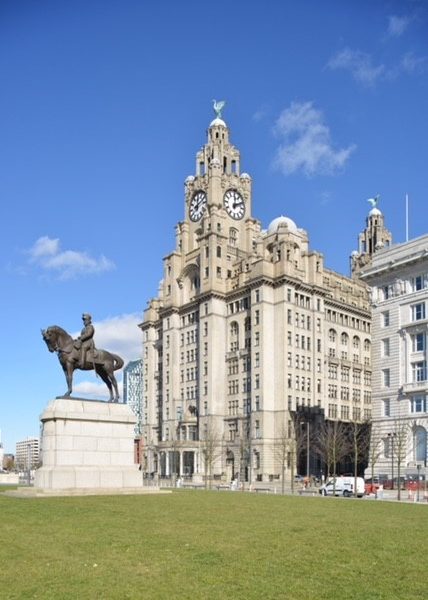 Plans for a new world-class visitor attraction at the iconic Royal Liver Building have been submitted.
The world-class visitor attraction will be designed, delivered and operated by Heritage Great Britain in partnership with Corestate and will open up the landmark building to the public for the first time.
Heritage Great Britain, based in Liverpool, owns and operates some of the UK's most outstanding landmark destinations including Snowdon Mountain Railway, Land's End and The Needles Landmark Attraction with more than 2.5 million annual visitors across its portfolio.
Allan Leech, CEO of Heritage Great Britain, commented:
"Heritage Great Britain is extremely proud to be bringing a world-class visitor attraction to such an iconic landmark building.
"It's the first time in a number of generations that the world-famous building will be accessible to tourists and residents, giving behind the scenes access and stunning 360-degree views across the city and region, together with cutting edge technology to educate and entertain visitors."
CBRE's Liverpool-based National Building Consultancy team has submitted multiple planning applications and has been integral in advising on several parts of the property lifecycle for the Liver building.
Simon Hepple, Director, CBRE National Building Consultancy team in Liverpool said:
"As trusted custodians of the future of this enduring symbol of Liverpool's history, we have drawn on the expertise of our multi-agency teams alongside our strategic partners to deliver a visionary and majestic office building fit for the 21st century.  This is a hugely significant and exciting project for us and one we are extremely proud to be instructed on."
The new attraction and tour is set to open in early 2019 with tickets being available towards the end of 2018.