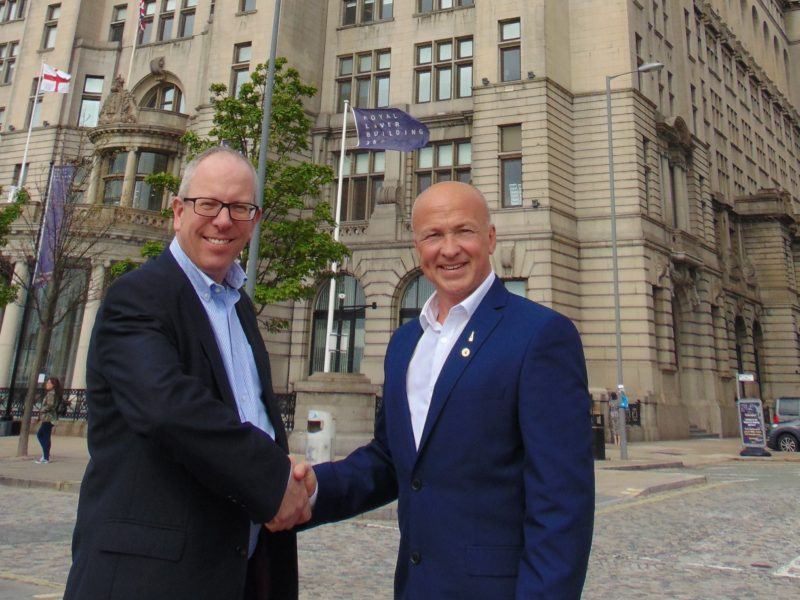 North West-based leisure and tourism operator Heritage Great Britain PLC (HGB) is celebrating its 20th anniversary with a £5m investment across its portfolio.
This year also marks a decade working with Santander, who are helping fund some of HGB's activities over the next 3 years.
HGB looks after some of the UK's most recognisable tourist attractions from its head office in Liverpool, where it has been based since 1999.
With a portfolio that encompasses Land's End in Cornwall; Snowdon Mountain Railway in North Wales; The Needles on the Isle of Wight and Mattel Play! within Liverpool's Royal Albert Dock, HGB's 20th year saw it add another iconic visitor attraction to its roster.
Last month HGB unlocked a city icon by opening the doors to RLB360, taking visitors inside the Royal Liver Building and allowing them to experience the panoramic views from its clock tower for the first time.
HGB Group Finance Director, Peter Johnson-Treherne, said:
"It gives me great pleasure to see the business flourishing after 20 years, having navigated some challenging times for both the UK economy and tourism industry.
"In addition to normal maintenance and spend, we have already planned for and committed around £5m towards inward investment across the next three years.
"This important funding will come from business profits, with the support of facilities provided by Santander whom we have banked with since 2009, making us their longest-serving customer in Liverpool."
This year the business is committing to its immediate and long-term future with significant investment across its sites, including the opening of a new beachfront attraction at Sandown on the Isle of Wight and upgrades to the accommodation offer at Land's End.
Gordon Clements, Relationship Director, Santander Corporate & Commercial, said:
"Heritage Great Britain PLC is a highly valued, esteemed client and we're delighted to be able to provide this funding to help it capitalise further on its historic portfolio of assets and deliver an exciting calendar of events through to 2022.
"Liverpool has long been a core region for the Bank and Santander is committed to supporting clients such as Heritage with an insight led, relationship based approach to banking and funding."
For more details visit: www.heritagegb.co.uk