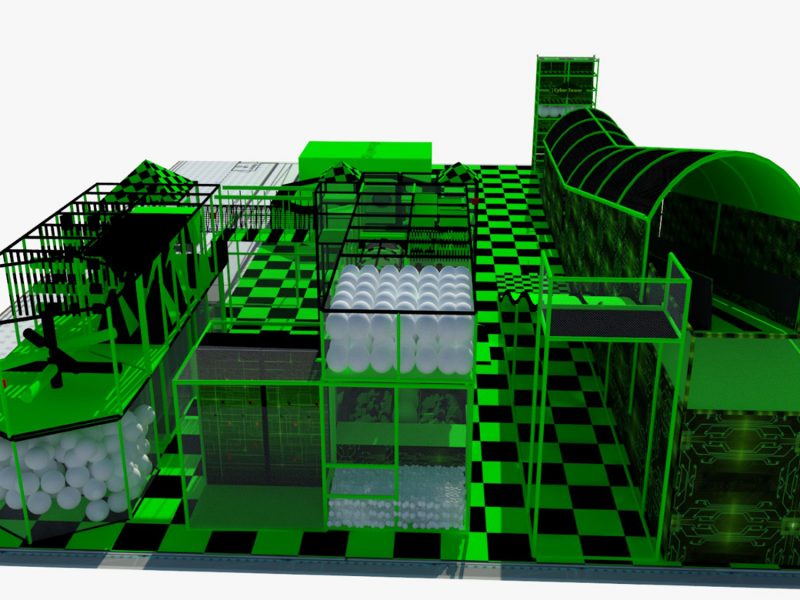 Merseyside activity and trampoline park Flip Out Aintree will boast the first assault course in the North West to use interactive wearable technology, when it opens in October.
Flip Out Aintree at Aintree Racecourse Business Park will also feature battle beams, foam pits, a free-running area, wipeout zone, two 24ft cyber towers, soft play for youngsters and a huge bed of inter-connected trampolines.
The new active attraction draws inspiration from outdoor assault courses like Tough Mudder and TV programmes like Total Wipeout and Ninja Warrior using sensors installed around the arena to communicate with wristbands allowing people to take part in a variety of skill games.
Gobind Sohal, owner of Flip Out Aintree, said:
"This is a new concept in social active leisure where the technology monitors participants' movements as they navigate obstacles, testing their speed, strategy, bravery and agility before ranking them against other players.
"This bespoke-built interactive obstacle course contains a number of challenges with sensors positioned in tricky to reach parts of the course.
"The more agile the player, the better they'll be able to access the tougher sensors, resulting in more points for them and the bragging rights among their friends. You can even keep a record of your score around the course, then come back to beat your best time and see how much your skills and fitness have improved."
The high-tech course offers energetic and interactive fun for ages 8 and up, across a multi-level arena, where up to 70 participants can compete against each other.
Find out all the latest news about Flip Out Aintree on social media through Facebook, Twitter or Instagram: @flipoutaintree or online: www.flipout.co.uk.