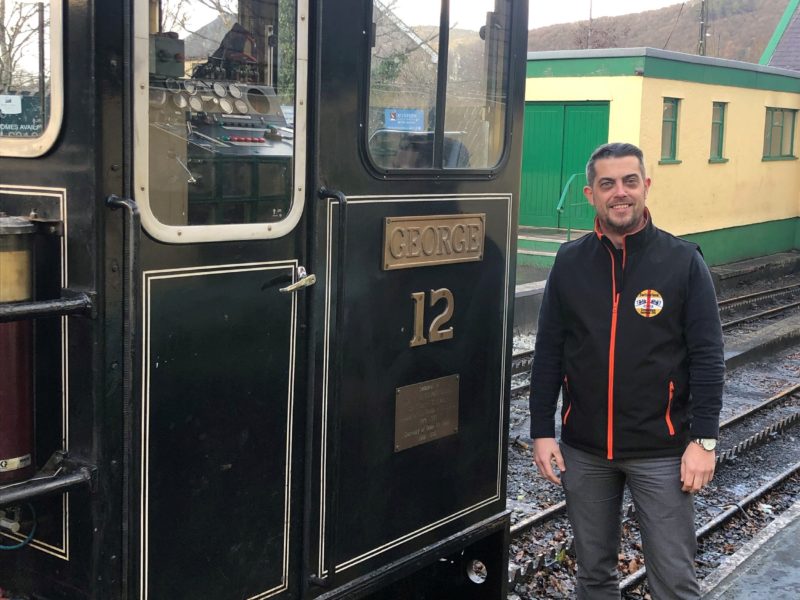 Snowdon Mountain Railway has strengthened its team with the appointment of a new Revenue Manager.
Chris Jones, whose most recent role was as Operations Manager for Premier Inn, joins the 28-strong team based in Llanberis as the deputy to Commercial Manager Vince Hughes.
A native Welsh speaker, Chris was born and raised in Pwllheli, around 20 miles from the railway.
His appointment follows a significant year for the tourist attraction, seeing increased visitor numbers alongside visits from both Dame Shirley Bassey and an engine from its sister railway in Switzerland.
Vince Hughes, Commercial Manager at Snowdon Mountain Railway, said:
"We're pleased to add an experienced manager like Chris to the team at Snowdon Mountain Railway.
"He brings 17 years in the hospitality and leisure industry to his new role, along with real drive and a true affinity for North Wales and Snowdonia."
Chris Jones said:
"I'm looking forward to the challenge at Snowdon Mountain Railway.
"I started working as soon as I finished my GCSEs and strongly believe you can get where you want to through hard work and making the most of your opportunities.
"Being part of such an iconic Welsh visitor attraction, it's important we nurture the pool of local talent which then benefits the region as a whole."
For more information about Snowdon Mountain Railway visit: www.snowdonrailway.co.uk or follow on Facebook: SnowdonMR or Twitter: @SnowdonMR