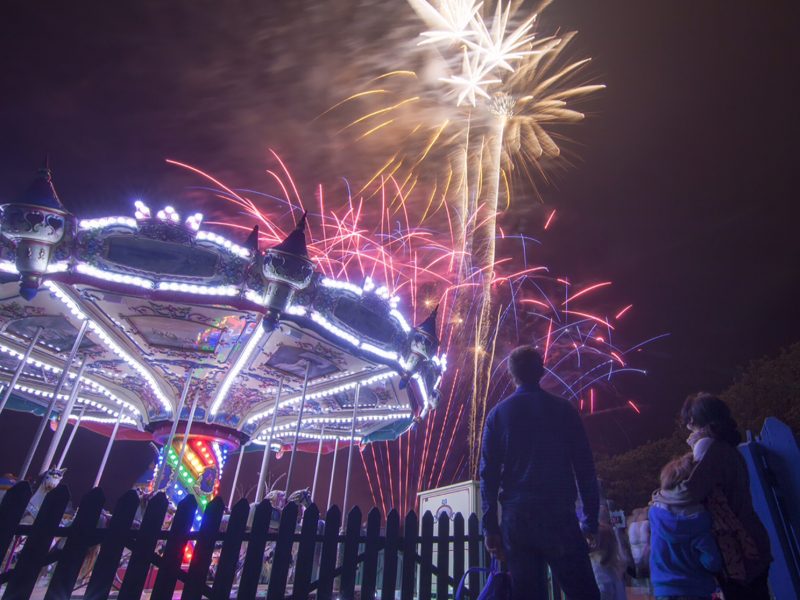 The Needles is gearing up for a spectacular August as it launches a month of free summer fun for visitors to enjoy. 
The landmark attraction will host live music and entertainment throughout August, with the highlights being a weekly pyrotechnics display set to music and the visit of Chuck the Chimp. 
This year, Music & Magic in the Skies promises a brand new show, with the free family event taking place every Thursday from August 2 to August 30. The shows will also raise awareness and funds for a range of island causes. 
Also new this summer at The Needles are regular appearances from Chuck the Chimp who will be touring the site, meeting families and making new friends. 
Chuck is one of only two animatronic apes visiting the UK this summer and he will be at The Needles every Monday to Thursday throughout August. 
Marino Zanti, general manager at The Needles Landmark Attraction, said: 
"The summer is in full swing and we're all preparing for the start of our weekly 'pyromusical extravaganza', a completely new show to those we've held in previous years which promises to be almost as spectacular as The Needles themselves. 
"Also new for 2018 is the visit of Chuck the Chimp, an amazing animatronic chimpanzee and a must-see for the kids this summer. 
"The attraction will be packed-full of fun and games every day throughout August, and we've also arranged for some of the island's top musical talent to play, including Derek Sandy who will be performing every Thursday. 
"Visitors only need to pay for parking and the activities they want to enjoy, the entertainment is completely free of charge." 
The Needles' summer of free family fun runs throughout August. Supersaver tickets to rides and attractions at The Needles Landmark Attraction are available online, giving a 25% discount. 
For more information about The Needles Landmark Attraction visit the website, follow on Twitter @VisitTheNeedles or at Facebook.