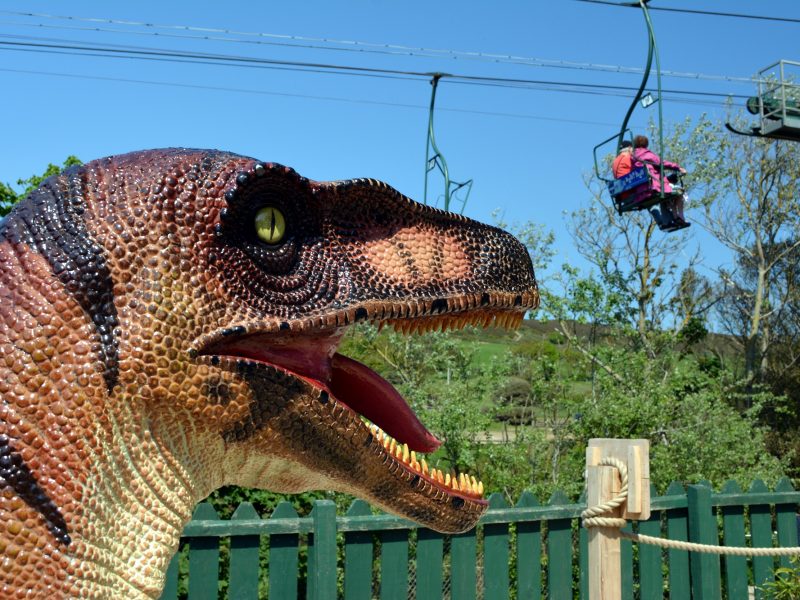 Isle of Wight landmark attraction The Needles gets ready for summer this week, following a winter and spring of investment. 
Over £10,000 of improvements have been made at the popular tourist destination ready for the high tourist season. 
Visitors will be able to try their hand at the upgraded Jurassic Adventure Golf, while families can enjoy a brand new movie experience at The Needles' 4D cinema. 
Marino Zanti, general manager at The Needles Landmark Attraction, said: 
"The Needles is gearing up for the holiday season and we're looking forward to welcoming summer visitors through to the end of August. 
"Along with our exciting new look Jurassic Golf, we're bringing a new movie to the 4D cinema with 'Return To The Lost World', promising bigger and more exciting adventures on an island filled with dinosaurs. 
"We're also busy making plans for the summer when the island is hosting UK Pride, with The Needles confirmed as one of the sponsors and our on-site glassmakers Alum Bay Glass creating all of the individual awards." 
All attractions at The Needles will be open throughout half-term and on into the summer, including the chairlift to the beach at Alum Bay, the Taste of the Wight outlet and Alum Bay Glass. 
Supersaver tickets for the new season are available to order now online at The Needles website, giving a 25% discount on all rides and attractions. 
For more information about The Needles Landmark Attraction visit the website, follow on Twitter @VisitTheNeedles or Facebook @VisitTheNeedles