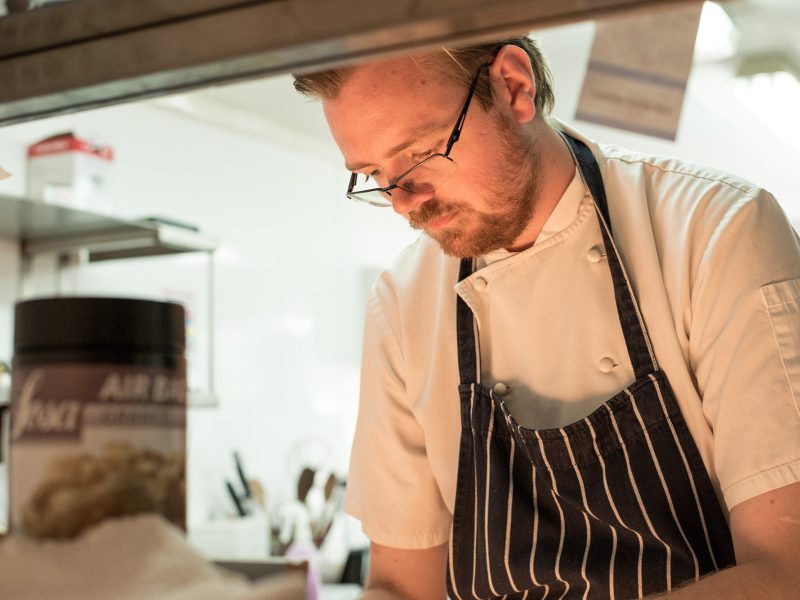 A Michelin trained head chef has joined the new team at the First and Last Inn at Sennen.
Adam Davies joins from the multi award-winning and nationally-renowned The Gurnard's Head near St Ives.
His appointment follows a winter of improvements and a relaunch of the historic inn earlier this year with a refreshed interior and new management team.
Boxed Off secured coverage across Cornwall highlighting his appointment and signature menu at the eatery.
Adam has worked in prestigious kitchens since he was 16, training at Le Chateau de Beaulieu, a two Michelin star restaurant in France, and later joining the staff at Michelin starred Read's in Kent.
Adam said:
"I'm enjoying the fresh challenge of the First and Last Inn and the chance to develop a new menu.
"My aim is to offer British pub food with a twist and an emphasis on using locally sourced ingredients."
The pub has invested in a new smoker and is smoking its own meats, cheeses and butter for the new team to use in the kitchen.
General manager at First and Last Inn, Jon Egerton, said:
"We're so pleased to have secured such a talented new head chef.
"Adam is very passionate about using fresh Cornish ingredients, sourcing fresh fish from nearby Newlyn and potatoes from fields literally across the road from here.
"We're confident that regulars and visitors alike will enjoy Adam's exciting culinary creations including his smoked mash which is proving a real hit."
Adam's new menu covers lunches, evening dining, lighter bites, Sunday lunches and something for children too.
For more information about the historic First and Last Inn and to view sample menus visit the website: www.firstandlastinn.co.uk.