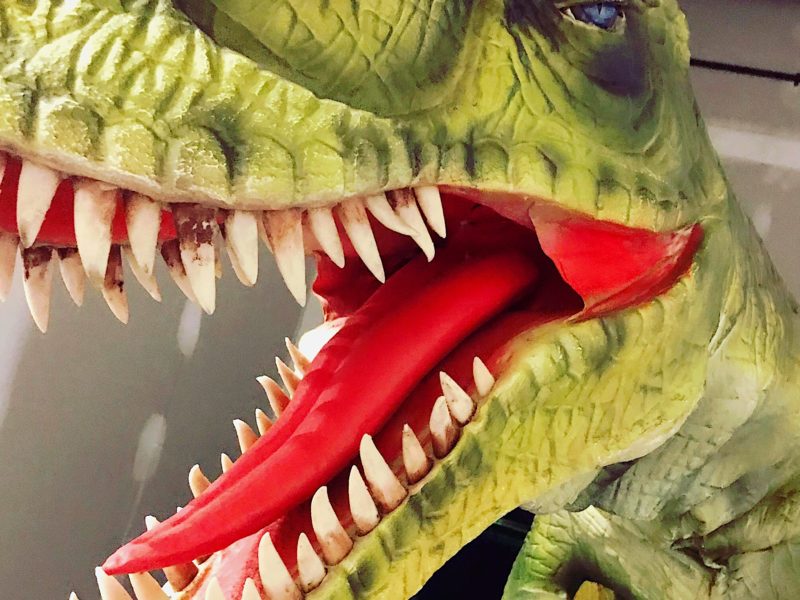 It's going to be more 'Jurassic Park' than trampoline park at Flip Out Doncaster this Easter as the Frenchgate attraction hosts a T-Rex over the holidays.
Named Tyson, the tame dinosaur will be trotting around like he owns the place, stopping to dance and pose for photos with customers.
Tyson the T-Rex will be visiting Flip Out Donny from April 12th through to April 28th.
Jamie Hardy, general manager at Flip Out Doncaster, said:
"We can't wait for our very own T-Rex to visit with us at Flip Out this Easter.
"I'm sure people of all ages will be excited to meet Tyson and grab a photo with him.
"There are no specific sessions with Tyson. Simply book for an open jump between April 12th and 28th to see Tyson as he wanders around Flip Out, making new friends."
The 30,000 sq ft attraction within Frenchgate shopping centre also offers NinjaTAG – an indoor assault course which tracks the progress of players using wearable technology – climbing walls, battle beams, two 20ft cyber towers for vertical races between friends, plus a bed of 50 inter-connected trampolines.
The lower level of the arena features four party rooms and a café situated next to the free soft play area.
To book online, visit: www.flipout.co.uk/doncaster and for more information follow Flip Out Doncaster on Facebook, Twitter and Instagram: @flipoutdonny