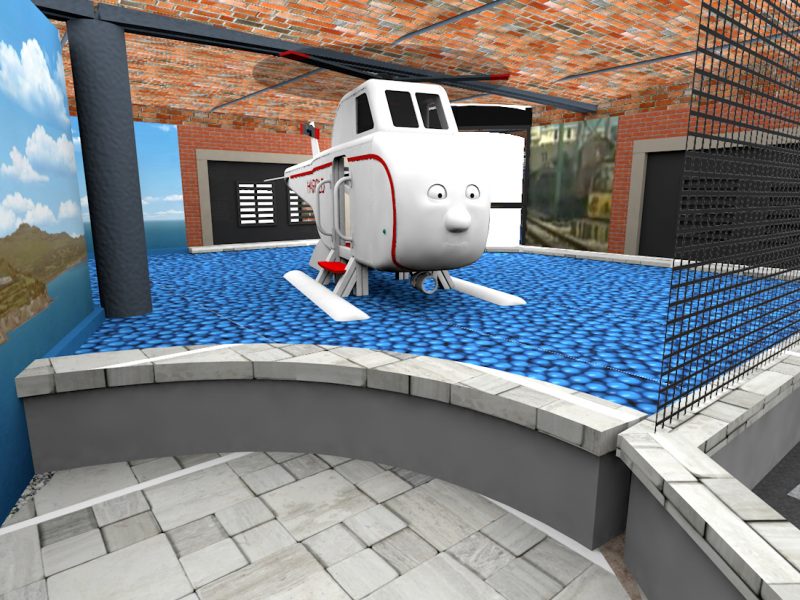 Boxed Off Communications has announced that tickets are now on sale for Mattel Play! Liverpool, the city's new £1.5m family entertainment centre.
Coverage continues to be strong as the operators of the new multi-zone attraction confirmed it will be opening its doors on Tuesday, March 22nd.
Based within Albert Dock's Grand Hall, the 13,000 sq ft attraction features the world of Thomas & Friendsᵀᴹ, Bob the Builderᵀᴹ and Fireman Samᵀᴹ and is the first of its kind in Europe.
Graham Dentith, General Manager of Mattel Play! Liverpool, said:
"It's less than a month now before the attraction opens and it's looking great.
"Bob's yard, the Sodor Docks and Pontypandy are all coming to life as we await the arrival of the characters themselves.
"We're expecting it to be really busy so there will be timed entry in the first few weeks and we recommend people book in advance."
Heritage Great Britain PLC is the owner and operator of Mattel Play! Liverpool, along with iconic tourist attractions across the UK including The Needles Landmark Attraction on the Isle of Wight and Snowdon Mountain Railway.
Allan Leech, CEO of Heritage Great Britain, said:
"In the run up to launching this new concept, excitement is really building across the region.
"We are looking forward to welcoming families seven days a week to this fantastic new addition to the Liverpool waterfront."
Introductory ticket prices are £10 for a child and £2 for an accompanying adult and are available to buy from www.mattelplayliverpool.com
Mattel Play! Liverpool's opening hours are 9am until 6pm. More information can be found by visiting the Facebook page: MPlayLiverpool and Twitter: @MPlayLiverpool
If you'd like an experienced and knowledgeable hand to help steer the launch of your new attraction, event or brand then get in touch with Boxed Off Communications.