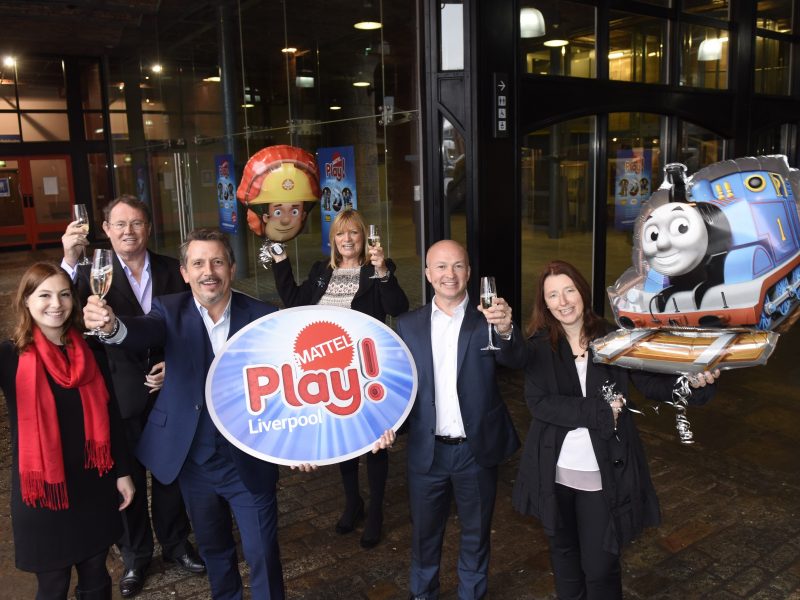 Boxed Off has announced that a new £1.5m family entertainment centre is coming to Liverpool.
Mattel Play! Liverpool is the first branded attraction of its kind in Europe and will feature Thomas & Friends, Bob the Builder and Fireman Sam.
The Grand Hall at Albert Dock is the venue for the new interactive 13,000 sq ft facility which will be operated by Heritage Great Britain plc, the group behind iconic tourist attractions and destinations including Land's End and Snowdon Mountain Railway.
Allan Leech, CEO, Heritage Great Britain plc said:
"We already have the experience of running some of the biggest visitor attractions and landmark brands in the UK.
"We are the custodians of the iconic Land's End, John O'Groats, Snowdon Mountain Railway and The Needles and now for these great British children's brands."
Julie Freeland, Senior Director, Global Live Events & Attractions, Mattel (inc. HIT Entertainment and Fisher Price) said:
"Liverpool is the perfect location and Heritage Great Britain the perfect partner for this new world-class attraction.
"Our brands are known and loved by children around the world and the architectural splendour of Albert Dock provides the perfect backdrop for launching our first Mattel Play!"
Sue Grindrod, Chairman, Albert Dock said:
"The investment made by Heritage Great Britain plc in Mattel Play! Liverpool is considerable.
"This attraction adds an exciting new dimension to the diverse and family-friendly offer at Albert Dock which is the North West's most visited tourist attraction.
"We are confident that this addition will bring a positive impact on the wider waterfront."
Mattel Play! Liverpool is scheduled to open in Spring 2016.