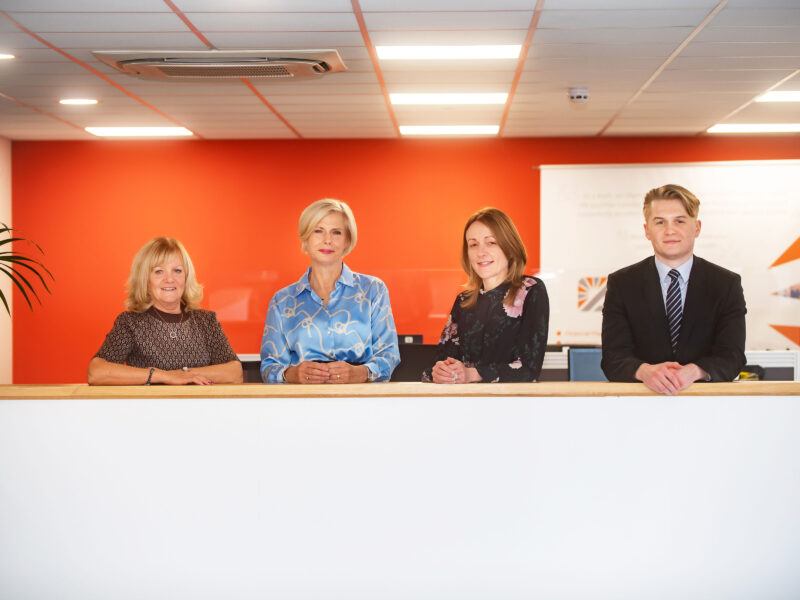 For more than 25 years, from her base in Pilling, Liz Warren has been offering bespoke financial planning advice to clients across Lancashire.
In 2018, her established business Wyre Investments became part of the Acumen Financial Partnership family, giving Liz and her clients access to a team of advisers from the firm's head office in Burscough.
Two of that team, chartered financial planner Celia Evans and Daniel Frampton, are going to be spending time in Wyre to help Liz with the increasing number of people looking for financial advice.
"This is really exciting for the business and what we can offer our clients" says Liz "it will mean we'll be able to help even more people with straightforward and affordable advice. We want to continue to grow the existing client base which already stretches from the north of Lancaster, across to the Fylde coast and down to south Preston."
The 21-strong Acumen team manages more than £350 million of investments and is growing year on year and Celia is looking forward not only to a change of scenery but also getting to know some of Liz's clients "With many of us working from home at various times during the last couple of years, both myself and Daniel are excited about the opportunity of getting out and about around the county and beyond to help people make their money go further. Investment is for the long term and there will always be bumps along the way, but as the pandemic has proved, they do bounce back even in the worst of times."
With one eye on her own future Liz says it's worth getting clear, friendly, independent advice "A recent report revealed that people who receive financial advice over a 20 year period can be better off on average by £40,000" says Liz. "This proves the importance of getting a plan in place. It's never too late and we're well placed to help people make the most of their hard earned savings and making sure they make the right decisions. Our advice is transparent and affordable and really can change lives."