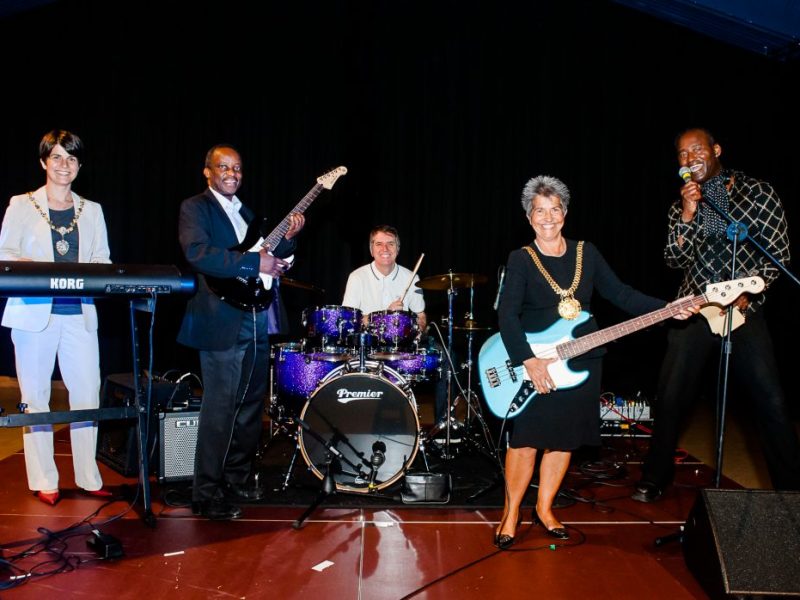 The Lord Mayor of Liverpool, launched a new youth music project for young people across the city after a charity in Anfield was awarded £90,000.
Councillor Erica Kemp, local MP Steve Rotheram and other guests were treated to a showcase of local talent at Liverpool Lighthouse.
The new Lighthouse Studio Project is being funded for two years by Youth Music, a national charity which gives young people the opportunity to make music, helping them to overcome the challenges they face in their lives.
Dove Ross-Williams from Showrunners, who are partnering with Liverpool Lighthouse for the project said:
"There's so much creativity within our young people and we wanted to show the talent we have in our community.
"This project is a fantastic opportunity for young people and bands to learn how to use and run the newly refurbished recording studio.
"There's also workshops led by people from the industry, which will give a real insight into how it works and the best route to success."
Liverpool Lighthouse is the UK's first dedicated urban gospel arts centre which has been helping to inspire hundreds of disaffected young people and provide skills training for adults since opening in 1998.
Dr Tani Omideyi, who founded the Liverpool Lighthouse charity said:
"We want young people from right across the city to get involved. They don't need any qualifications or training just an interest and love of music. There will also be gospel choir workshops on offer which is a real first for Liverpool."
A summer programme is also being held from 4th – 8th August as part of the project.
Anyone who would like to get involved can email youthconnect@ljmgroup.og.uk.
More information can be found by visiting www.liverpoollighthouse.com or by calling 0151 476 2342. You can also follow us on Twitter @LivLighthouse