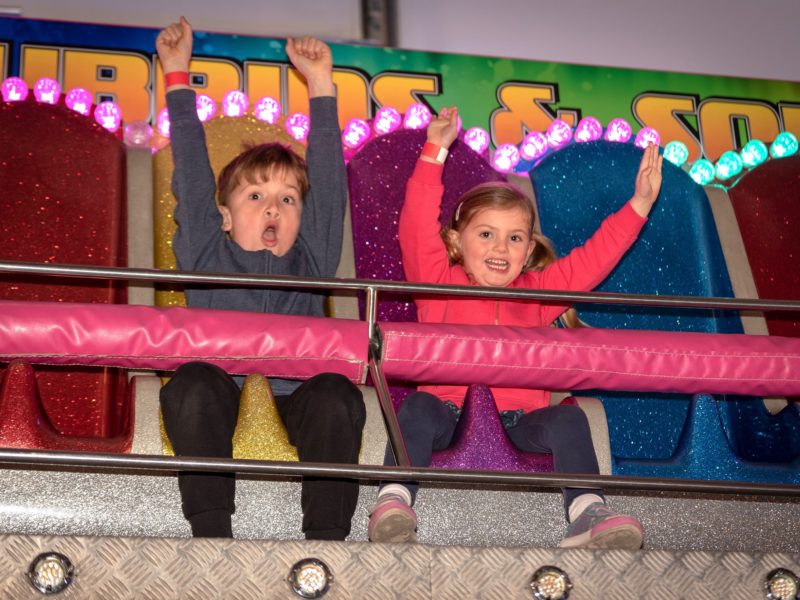 A huge indoor funfair attraction for families is coming to Liverpool.
It's the first time the event has come to the city, following its hugely successful debut in Yorkshire last year.
Set across almost 60,000 sq ft, the event is the biggest of its kind to visit Liverpool and will be filled with fairground favourites for all ages, from dodgems and waltzers to the cups and saucers ride.
The weeklong indoor event will take place at Exhibition Centre Liverpool on the waterfront during the Easter break (15-22 April) and offers unlimited access to rides during each session.
John Lowery, director of Events and Attractions, which organises the Indoor Funfair said:
"We've designed the event to maximise fun for all the family, with a dedicated section for younger children.
"The entire event will be undercover so it's an ideal rainy-day activity to keep the kids entertained during the Easter holidays."
Colm Graham, Senior Sales Manager for Exhibition Centre Liverpool said:
"We're thrilled the company behind Indoor Funfair has chosen to bring the attraction to Liverpool and we know our experience at managing such events was key to that decision.
"It's the biggest family funfair event of its kind to visit the city and we look forward to welcoming thousands of visitors to the venue."
Tickets cost £10 for unlimited access to a three-hour session with spectator tickets priced at £2. There is also a special online offer of 4 riding wristbands for £35. Refreshments and any prize games are not included in the ticket price.
Sessions run daily from 10am-1pm; 2pm-5pm and 6pm-9pm.
For more information or to book, visit the homepage: www.indoorfunfair.org, or follow on Facebook or Instagram: @indoorfunfair