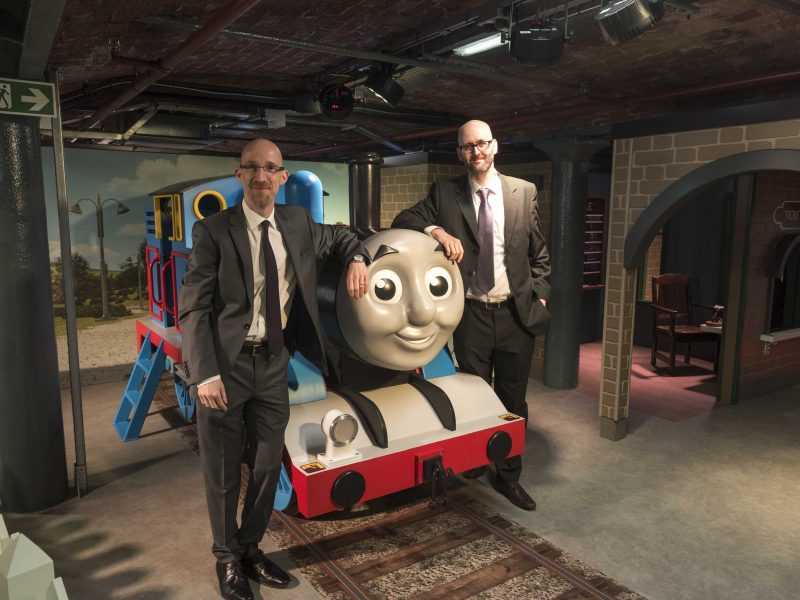 Since opening its doors in March 2016, thousands of families have already visited Mattel Play! Liverpool. Boxed Off helped announce and launch the new brand and attraction in October 2015, building anticipation and excitement until its official opening.
Despite it being a completely new brand, by the time it opened Boxed Off had secured more than 120 pieces of media coverage and over 50,000 social media shares.
There was no advertising prior to launch with Boxed Off's PR campaign taking centre stage. This delivered extensive media coverage with interest from around the world resulting in extensive coverage across print, TV, radio and online media.
Online coverage alone resulted in an estimated 406,000 views, while 'Mummy bloggers' were also targeted resulting in a range of positive reviews.
How we did it
Last year, Boxed Off client Heritage Great Britain was chosen by global toy manufacturer Mattel to be its partner for a new interactive concept and we were engaged to organise the announcement of the deal and handle all PR up to launch and beyond.
The £1.5m Mattel Play! Liverpool is the first attraction of its kind in Europe and features iconic children's brands Thomas & Friendsᵀᴹ, Bob the Builderᵀᴹ and Fireman Samᵀᴹ.
With no advertising planned until after launch, a sustained media relations campaign was planned. This was primarily focused at local and regional media, and involved the agency feeding/distributing regular stories including the Mayor's backing, visualisations of the zones, opening date announcement and the arrival of Mattel Play!'s iconic characters.
The period of PR activity was designed to become more intense in the build up to the opening in March 2016.
Previews were held for journalists and bloggers the day before opening with Boxed Off securing Channel Five's Milkshake! presenters to cut the ribbon on the day itself. Social media activity and sharing of digital content was also key, up to and including the launch and beyond.
Positive results
Since the announcement in October 2015, Boxed Off has secured more than 120 pieces of local regional and national print, broadcast and online media coverage.
Highlights include Daily Mirror, Shanghai Daily, BBC Radio Merseyside, Liverpool ECHO, Bay TV, Radio City, Chester Chronicle and Manchester Evening News. There has also been extensive coverage in the regional business and trade press including North West Business Insider, The Business Desk, Travel GBI, Blooloop, Event magazine, Indoor Play, Toyworld and Vending Times.
By specifically targeting mummy bloggers, extensive reviews were secured on popular sites like Mums In The Know, Let Them Be Small and Mini Travellers.
In terms of target audience, the Liverpool ECHO's Mums' Writer was our main focus and, as a result, 14 separate stories were drip-fed and posted online achieving more than 50,000 social media shares. A front page splash was also secured in the ECHO following the announcement in October.
The attraction opened to the public in March 2016, with tickets selling out for much of the first couple of weeks of opening without the need for any advertising campaign.
Georgina Povey, Manager, Live Events & Attractions at Mattel Inc was Boxed Off's main contact at Mattel. She said: "Since the initial announcement, Boxed Off has consistently delivered positive coverage and conveyed Mattel's key messages for this unique attraction.
"Mattel Play! Liverpool is proving to be really popular and there is no doubt that the PR coverage in the months leading up to the opening has driven visitor numbers."