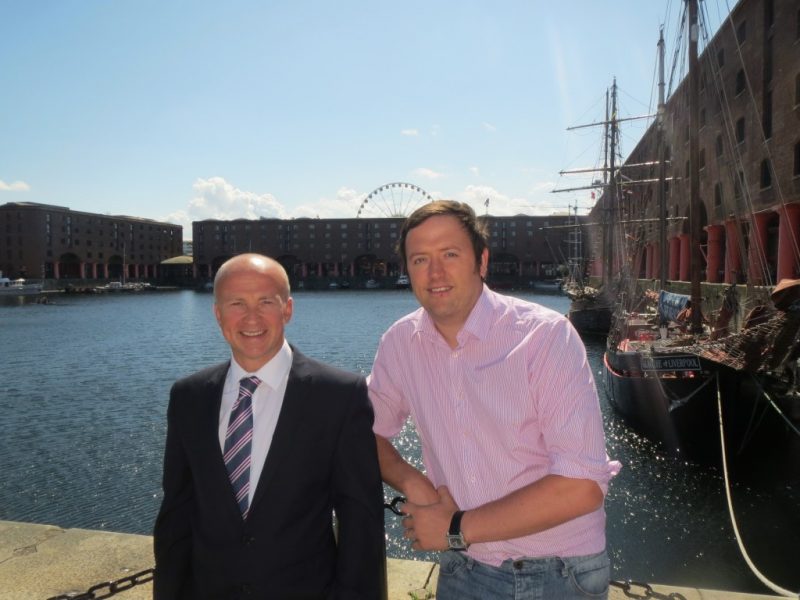 An archaeological dig at Land's End has brought two Merseyside heritage specialists together to launch a new tourist attraction at the historic landmark.
Heritage Great Britain PLC, whose head office is in Liverpool, owns the site and is working with Wirral based Big Heritage.
The deal comes after investigations revealed that Land's End sits at the centre of Bronze Age burial mounds and an Iron Age hill fort. Its coastline may also once have been a key site for collecting flint for processing tools and weapons.
Peter Johnson-Treherne, Heritage Great Britain, financial director said:
"It's remarkable to think that this relationship started after a family of wild rabbits at Land's End accidentally uncovered a collection of 8,000-year-old flint scrapers and arrowheads whilst burrowing their warrens.
"We then commissioned Big Heritage to carry out a thorough archaeological investigation.
"What they discovered has amazed us all and we are continuing further investigations at Land's End while at the same time protecting and preserving the site for future generations."
More than 500,000 people visit Land's End every year and the new heritage trail booklet, map and 'pastports' have been launched in time for the school holidays.
Dean Paton, Big Heritage, managing director said:
"We work with everyone from schoolchildren to FTSE 100 Executives to help them understand and learn about our heritage.
"We're delighted to be working with Heritage Great Britain as they are responsible for looking after and protecting so many sensitive sites including the iconic landmarks of John O'Groats and Land's End."
Heritage Great Britain's portfolio also includes The Needles in the Isle of Wight, Snowdon Mountain Railway and Lightwater Valley in North Yorkshire.
More information can be found by visiting http://www.heritagegb.co.uk or by visiting our Facebook page, Facebook.com/heritagegb. You can also follow us on Twitter @HeritageGB