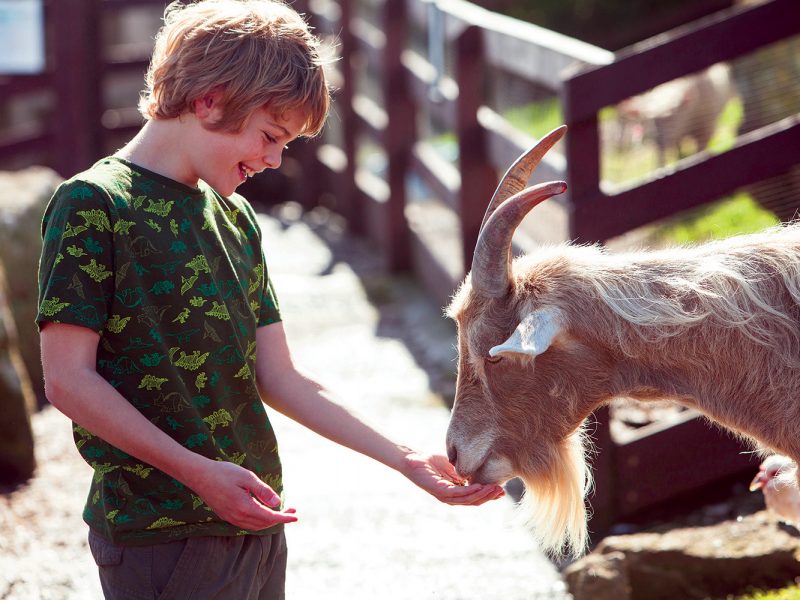 There's an exciting few weeks ahead at Land's End as the landmark attraction gears up for a cracking Easter.
Around £100,000 has been spent across the site to improve the experience for visitors during the new season which kicks off on April 1 when the whole attraction reopens to visitors.
Land's End then begins its preparations for Easter with more than a fortnight of fun planned from opening right through to Easter Monday on April 17.
The unmissable Easter Eggstravaganza features free Easter bonnet making workshops (April 10-14), live daily performances from Cornish puppeteers In The Bellows, plus the opportunity to meet lifesize characters from the world of Shaun the Sheep.
The Easter festivities culminate with an Epic Easter Egg Hunt on April 16 promising spring fun for younger visitors and parents alike.
Josh Fletcher, marketing manager at Land's End, said:
"We can't wait to get the new season underway.
"We spent much of the winter investing across the attraction, adding new items to our children's play area, while improving the kitchen and some of the bathrooms in our hotel.
"Land's End offers stunning coastal scenery all year round, but spring and summer is when the area really comes to life and we have a packed calendar to match.
"After the Easter fun we've got a Wonderfully Wild half-term planned in May, before the summer arrives and our traditional Magic in the Skies events return promising an unmissable blend of music and fireworks for all the family."
Land's End's fantastic family attractions will be open from 10am each day throughout spring.
From the ewe-nique Shaun the Sheep Experience and the interactive challenge of Arthur's Quest to the 4D cinematic thrills of The Lost World and the chance to meet the young animals at Greeb Farm, there's so much to entertain the kids this spring.
Tickets for the attractions can be booked with 10% discount in advance online: www.landsend-landmark.co.uk. More information is available on Facebook: @landsendlandmark and on Twitter: @VisitLandsEnd