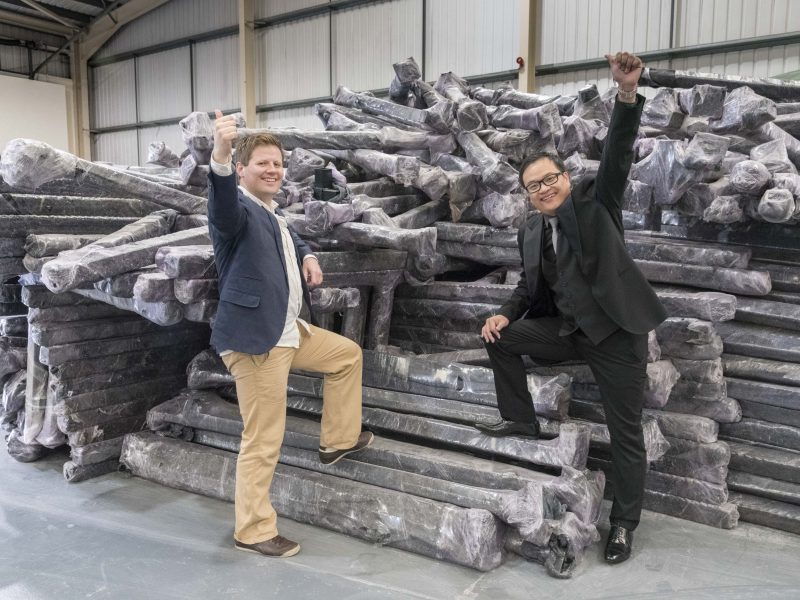 Council leaders in St Helens have welcomed a £1m investment by leisure firm Air Factory which is opening the town's first trampoline park next month.
The council's support comes as the company prepares to launch the 21,000 sq ft attraction in Lea Green.
The town's excellent transport links and location close to some of the North West's largest towns and cities convinced the Manchester-based firm to locate its first trampoline park in the area.
Air Factory is due to open this autumn creating 65 new jobs, of which 20 will be permanent roles.
St Helens Council's cabinet member for growth, Councillor John Fulham, said:
"This development is further proof that St Helens has a spring in its step.
"I know lots of people are looking forward to its opening and no doubt it'll be so busy they'll be bouncing off the walls.
"Air Factory certainly ticks all the right boxes, as it is creating local jobs, encourages a fun form of exercise for both adults and children to enjoy, and will attract visitors from outside the borough wanting to use this excellent facility."
Mr Bin Chen, director, Air Factory UK, said:
"We're hoping to open our new trampoline park next month and can't wait for local people to experience it.
"We're very happy to have chosen St Helen's as the prime location for this leisure attraction and look forward to working closely with the council going forward.
"We also plan to maintain close ties with local schools and community organisations to allow them access to Air Factory as a place to exercise and socialise."
Air Factory will open later than other similar attractions in the area, making it more accessible for people and groups who prefer early morning or evening sessions.
More information is available from the Air Factory website. Further details can be found by visiting Facebook: airfactory.uk or Twitter: @airfactory_uk