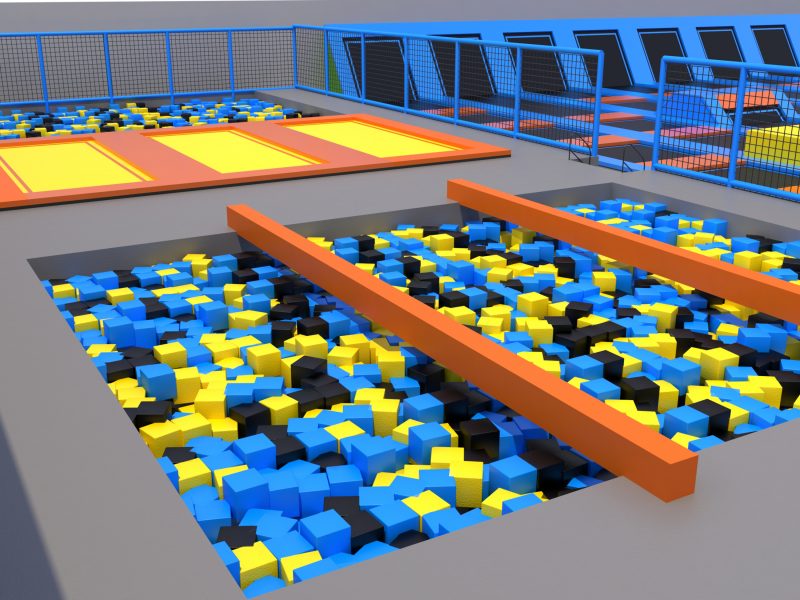 A new £1m trampoline park is being built in St Helens.
Boxed Off is helping launch Air Factory which is scheduled to open this autumn and aimed at toddlers, teenagers and adults of all ages.
The arrival of the leisure attraction at Lea Green will see 65 new jobs created, of which 25 are full time positions.
At 21,000 sq ft, the former warehouse site is one and a half times the size of a Premier League football pitch.
The attraction will include Olympic-size trampolines, a massive foam pit, bouncy walls, dodgeball courts and basketball lanes.
Visitors will also be able to joust with their friends in the Battle Beam zone or tackle the Ninja Warrior Course.
The operators believe it offers something different to other trampoline parks in the region.
Mr Bin Chen, director, Air Factory UK, said:
"We're really excited about bringing such a unique trampolining experience to St Helens.
"Skilled staff will be on hand to ensure a safe environment for both experienced trampolinists and absolute beginners.
"Air Factory will open later than other similar attractions in the area, making it more accessible for early morning sessions, corporate away days and exclusive party nights.
"We'll also be working closely with local schools and other community organisations to give them the opportunity to use Air Factory as a place to exercise, socialise and gain new trampolining skills."
Boxed Off has already secured extensive coverage for the new trampoline park across regional online and print media.
More information is available from the Air Factory website: www.airfactory.co.uk. Further details can be found by visiting Facebook: airfactory.uk Twitter: @airfactory_uk