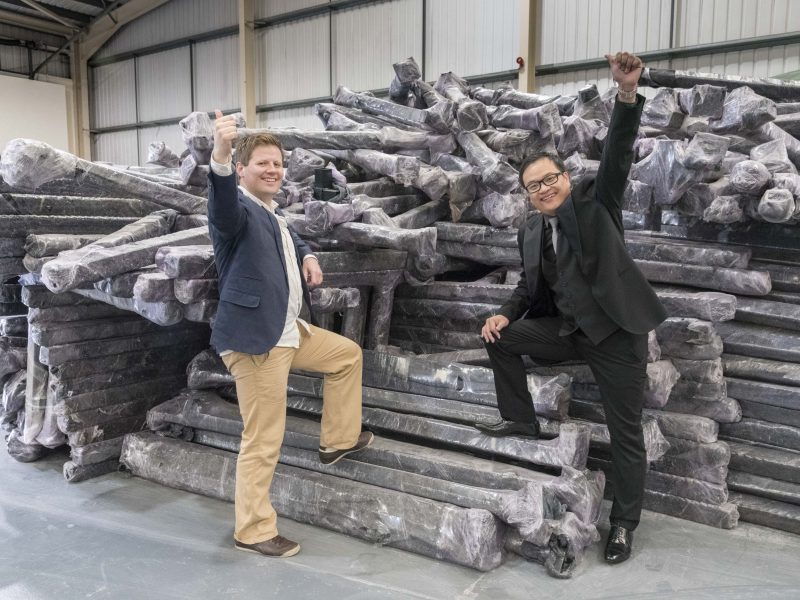 Air Factory trampoline park will be an exciting new addition to the North West's leisure landscape when it opens in St Helens this autumn.
We visited the unit, a 21,000 sq ft former warehouse in Lea Green, as staff were putting the finishing touches to the arena and showed around journalists from St Helens Star and the Liverpool Echo.
Impressive outside and inside, the fit-out looks great – bright, colourful and fun – offering people of all ages the chance to bounce around, play games and get fitter.
So what exactly can budding bouncers expect to keep them entertained inside Air Factory?
Well, those who enjoyed the trampolining events at this summer's Olympics will be pleased to find a number of Olympic-sized trampolines to try out.
Those old enough to remember the programme Gladiators can try and recreate the jousting competition on Air Factory's battle beams, while trampoline dodgeball and two basketball slam dunk courts will keep visitors entertained.
The trampoline park can accommodate up to 120 jumpers and, if you don't feel like jumping, settle down in the café, relax and enjoy a nice cuppa and a cake. Or, head there after you've finished bouncing around, after all, you've earned it.
More information is available from the Air Factory website: www.airfactory.co.uk. Further details can be found by visiting Facebook: @airfactory.uk or Twitter: @airfactory_uk