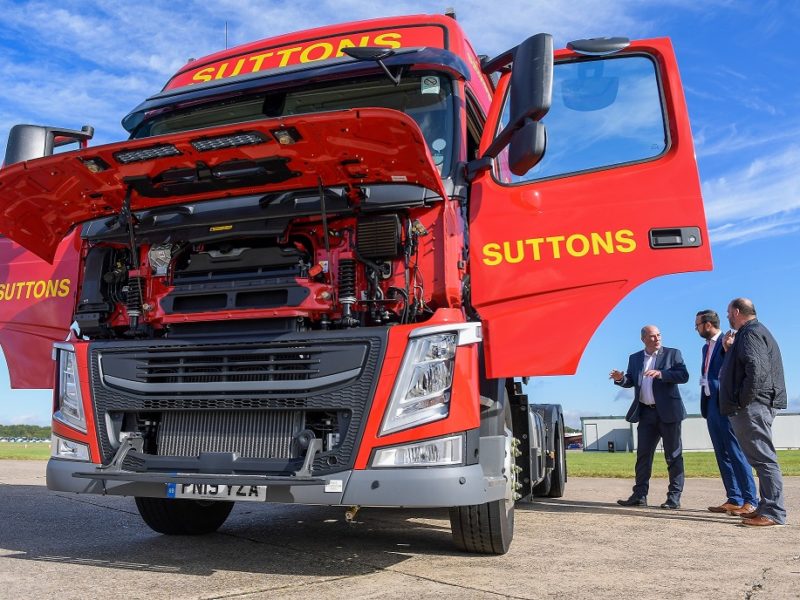 The UK's largest bulk chemical logistics company Suttons has been showcasing its commitment to safety and innovation during a customer focused event.
A variety of workshops were held led by Suttons senior managers, focusing on the organisation's safety culture, compliance excellence and innovative technology project with fleet telematics provider Microlise.
The company's 2019 Volvo units and new general purpose tanks were on display with customers given an opportunity to drive one of the rigs around the track at Bruntingthorpe Proving Ground in Leicestershire.
Michael Cundy, managing director of Suttons Tankers said:
"We wanted to give our key customers an insight into our commitment to safety and how we're investing for the future, in both assets and technology.
"This location provided the perfect backdrop for customers to take part in workshops, have a drive of the vehicles and climb inside our innovative training tank.
"An event of this kind gives us an opportunity to meet and listen to our customers and demonstrate our capability across a range of areas.
"It's been a positive year for the business which is continuing to grow and we'll be announcing a number of new business wins in the coming months."
Mark Beal from BOC Fleet Services said:
"What a great event! The day was well structured and gave a very informative insight into the great work that Suttons is doing for its customers and the industry. Everything was slick and timed very well."
Suttons operates in the UK with a fleet of more than 500 vehicles focused on the chemicals, gas and fuel sectors and internationally transporting more than 9,000 tank containers around the globe. The company has key business centres in New Jersey, Houston, Widnes, Antwerp, Ludwigshafen, Kuantan, Singapore, Shanghai, Tokyo and Khobar.