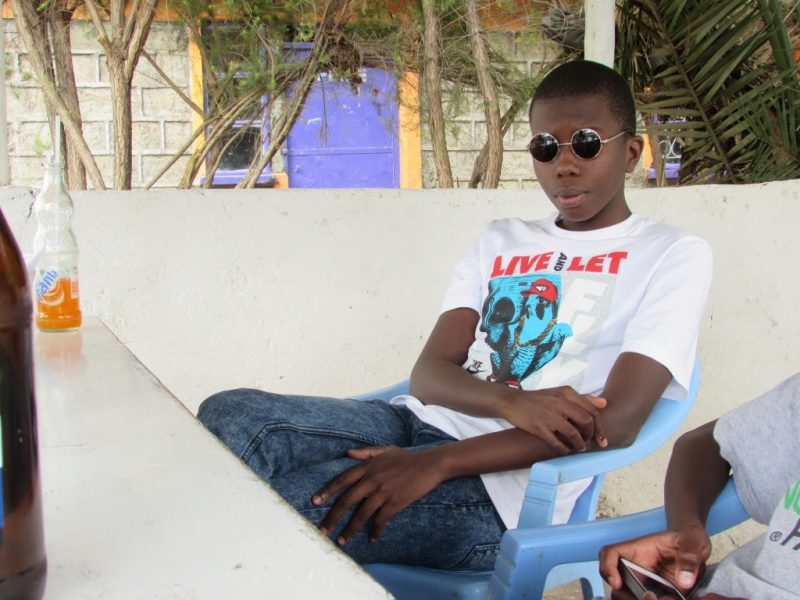 "Erick was our baby and our best friend and we miss him greatly. He inspired us and we are grateful of the time we had with him and the experiences we shared as a family. We've only all recently returned from a safari in Kenya and returned full of hope for the future.
"He was an unselfish boy who was popular with everyone and we've been overwhelmed with the support from across the community. We'll remember him for raising hundreds of pounds for Marie Curie but wanting no fuss made about his achievements – even though he'd shaved off his Afro twice to raise money. That was Erick. That was a true measure of his personality. He wasn't after self-praise, he just wanted to help others.
"Everyone who knew Erick knows he had his own unique style in the way that he dressed with braces and colourful clothes. He didn't care what people thought about him and if he thought something was wrong, he'd highlight it. He would never sit on the fence. Erick was either in or he was out. He wouldn't moan about things but would get on with his life and try to make it better. He was always part of the solution.
"We were all so proud of him and he was doing well at school and working hard as he had ambitions to be a doctor. He realised he needed to get good grades. He always did his homework, even on the Friday before his death. We are all still in a state of shock.
"He was a committed Christian who was heavily involved at the Temple of Praise church in Anfield where he was due to join one of the ministry teams to help train people less fortunate than himself.
"We are still coming to terms with what has happened and we would be grateful if we could be left alone and allowed to grieve in peace."