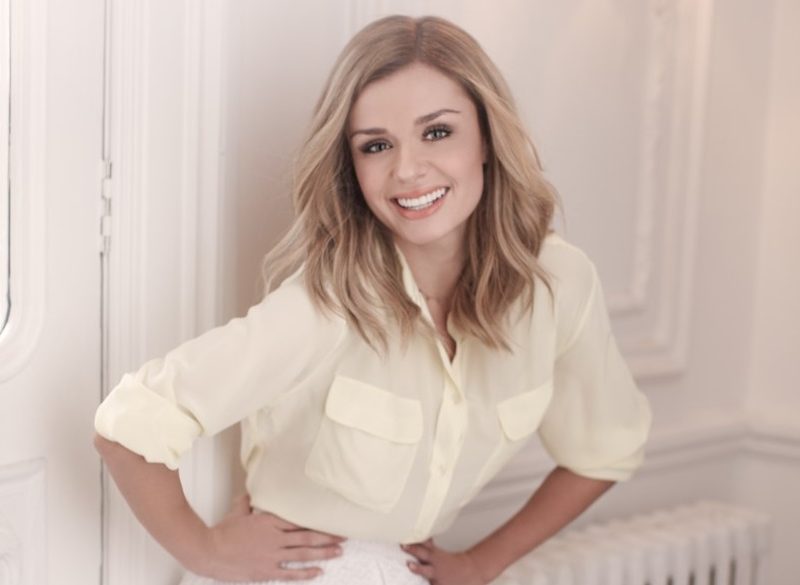 Classical-crossover singer Katherine Jenkins OBE, is to have a carriage named in her honour by Snowdon Mountain Railway.
The announcement follows Katherine's performances at the VE Day 70: A Party to Remember and Royal Albert Hall VE celebration concerts at the weekend.
Born in Neath, Katherine is one of the world's most famous classical singers selling more than eight million albums around the world. She is also the first female artist to win two consecutive Classical Brit Awards and finished runner up in the US television show Dancing with the Stars.
Katherine, who's expecting her first baby in the autumn, is only the third person to be honoured by the railway and follows fellow countrymen bass-baritone Bryn Terfel CBE and cycling supremo Sir David Brailsford CBE.
Last year, more than 130,000 people travelled on the railway, which is the only one of its kind in the UK.
Alan Kendall, General Manager at Snowdon Mountain Railway said:
"We are thrilled Katherine has agreed to be honoured in this way. With so many commitments and a baby on the way, we are especially looking forward to welcoming her to the railway later this year.
"Katherine is a truly global superstar and a great ambassador not only for Wales but the whole of the UK."
Katherine Jenkins OBE said:
"I'm honoured to be one of only three people invited to have a carriage named after me by Snowdon Mountain Railway.
"This will be the first time I have visited the summit and what a great way to do so!"
The carriage naming ceremony is scheduled to take place on Wednesday 24th June 2015.
For more information about Snowdon Mountain Railway, visitwww.snowdonrailway.co.ukor follow on Twitter @SnowdonMR