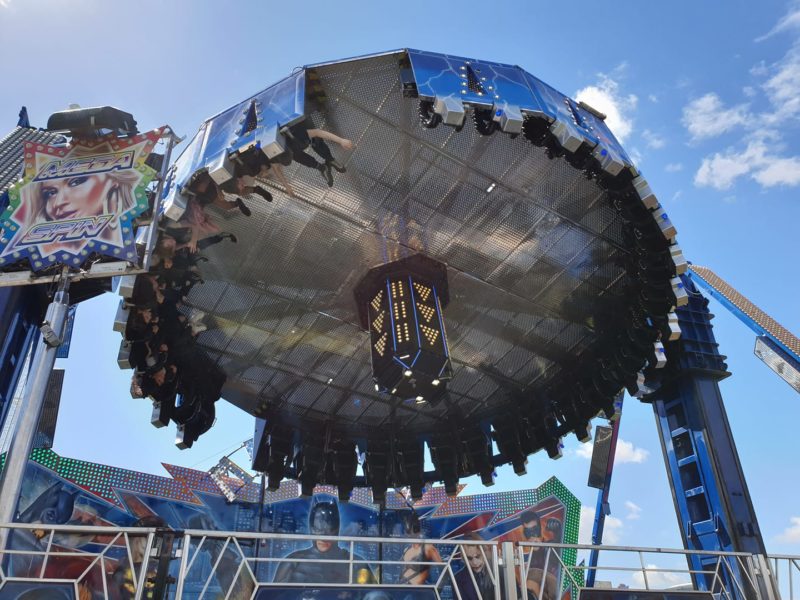 The Megaspin is the main attraction at a huge indoor funfair which is returning to Liverpool later this month alongside more than 20 other family favourites.
The thrill ride is making its indoor funfair debut at the week-long waterfront event, which is set across almost 60,000 sq. ft, at Exhibition Centre Liverpool.
It's the biggest family funfair to visit the city this summer and will be filled with everything from dodgems, waltzers and The Twist to the cup and saucers and even an inflatable playcentre.
Indoor Funfair takes place during August bank holiday (23rd August – 1st September) and offers unlimited access to rides during each session.
John Lowery, director of Events and Attractions, which organises the Indoor Funfair said:
"The feedback after our Easter event was so positive that we've kept all the fairground favourites as well as adding a few new rides for our return to Liverpool.
"Being indoors and with climate control means it's great for the unpredictable British summer, whether it's to keep out of the rain or away from the heat – we've got it covered!"
Colm Graham, senior sales manager for Exhibition Centre Liverpool said:
"Thousands enjoyed the event during its first visit to the city with the three-hour sessions proving extremely popular.
"It's great to welcome back Indoor Funfair as it proves our flexibility in hosting a wide range of events and bringing them to the city for families to enjoy."
Tickets cost £10 for unlimited access to a three-hour session with spectator tickets priced at £2. Refreshments and any prize games are not included in the ticket price.
Sessions run daily from 10am-1pm; 2pm-5pm and 6pm-9pm.
Between 10am-1pm on Tuesday 27th August there'll be an autism-friendly session for those with sensory needs where the venue lights will be switched on, music will be turned down, ride lights switched off and rides slowed where possible.
For more information or to book, visit the homepage: www.indoorfunfair.org, or follow on Facebook or Instagram: @indoorfunfair