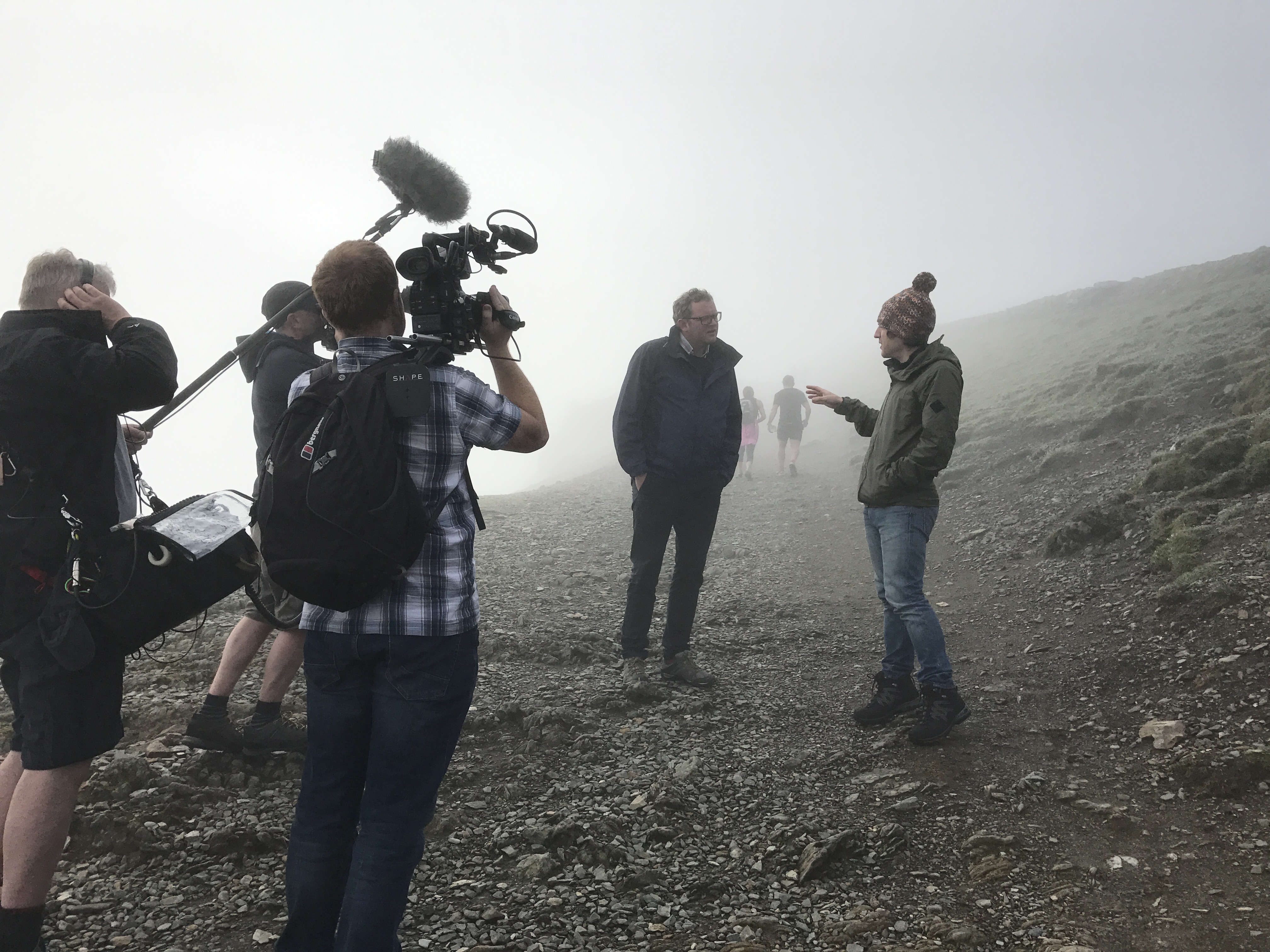 A record number of film crews have visited Snowdon Mountain Railway this year to capture stunning views of the iconic North Wales destination. 
Teams from 11 production companies have visited over the course of the 2017 season to make programmes featuring the railway, its trains, the summit building and station in Llanberis.  
Highlights this season include comedian Joel Dommett's feature for ITV's This Morning and Ellis James and Miles Jupp's recent visit as part of a BBC series featuring their favourite places to visit in Wales. 
A documentary crew from BBC Wales brought Welsh photographer David Hurn to Snowdon to discuss his life in photography; S4C filmed from the mountain to illustrate a story about Everest, while UKTV's Impossible Railways made a programme about the specific challenges of running a railway to the top of Wales' highest peak. 
And a film crew of a different sort visited over the summer to record a 360-degree journey on Snowdon Mountain Railway to turn into a Virtual Reality experience. 
The Capital VR experience can be seen by Christmas shoppers in Cardiff's St David's Shopping Centre from next month, allowing them the chance to take a virtual trip up Snowdon and experience the view from the iconic peak which was this year voted the best in the UK. 
Alan Kendall, general manager of Snowdon Mountain Railway, said: 
"We're pleased we could welcome an array of film crews to the mountain this year, to capture its stunning scenery and the railway's unique way of experiencing the views. 
"Our season highlight was the return of Loco #5 after 17 years off the rails, along with the arrival of the railway's very first female fireman. 
"Of course, a TV crew was on hand to film these stories too and we look forward to welcoming many more in 2018."