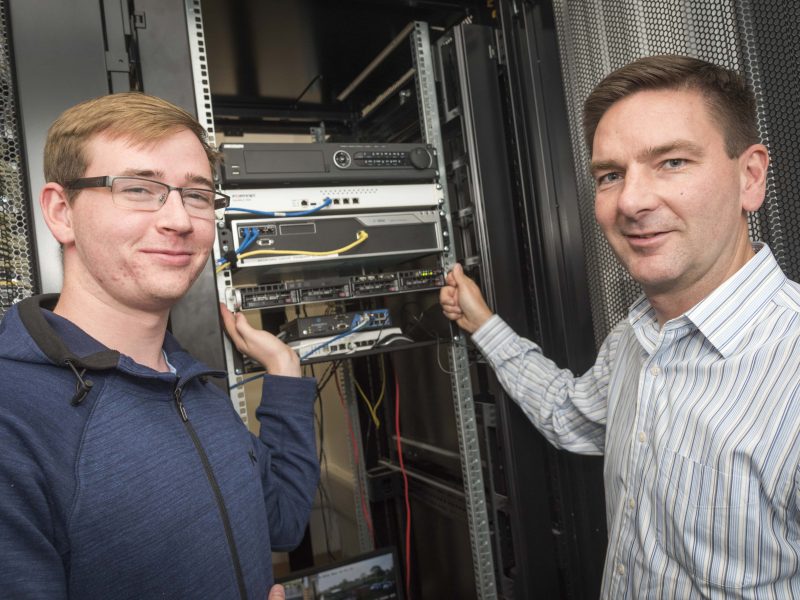 A North West school has become the first organisation to benefit from the installation of a revolutionary low-energy IT server, designed in Merseyside.
Bedford Drive Primary in Birkenhead completed a £5m eco-friendly rebuild over the summer and, as part of the development, entirely overhauled their computer systems.
Merseyside firms Extreme Low Energy Ltd (ELe®) and Hi-Impact Consultancy Ltd combined to install 45 new devices in classrooms, offices and the library, substantially lowering the school's energy usage and significantly lessening its carbon footprint.
Through ELe's unique infrastructure solution the school can expect to save a minimum of 70% in energy costs, benefitting from quieter IT equipment which produces minimal heat and boasts a longer lifespan.
Mark Buchanan, founder of Extreme Low Energy, said:
"We're delighted that Hi-Impact saw the potential of our technology and adopted it when meeting Bedford Drive's eco-friendly brief.
"It's so satisfying to see this technology put to use in a real-world environment and performing so well in the classroom.
"This project proves the power of our IT solutions and shows we can offer a cleaner, more energy-efficient solution which is easy to set up and brings real savings."
Simon Sloan, operations manager at Hi-Impact, said:
"As part of its rebuild the school was looking for greener solutions, reducing its impact on the environment and not wasting energy.
"We realised that ELe's products would dramatically reduce the energy they used without any sacrifice in IT performance – in fact the technology is performing better than ever.
"We're now looking to firm up links with ELe and hope to work with more schools across the region in the near future."
For more information visit the website: www.extremelowenergy.com or contact ELe by telephone: 0345 6868 898, email: info@extremelowenergy.com or follow on Twitter: @ExtremeLowEnerg