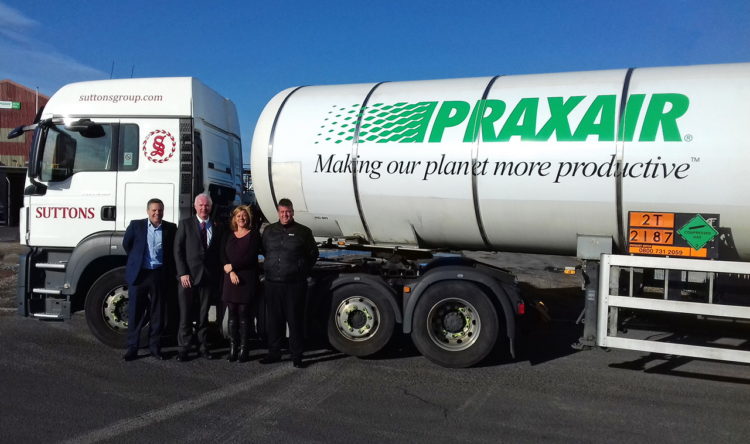 Global logistics and supply chain specialist Suttons has secured a new contract with Praxair, the third largest industrial gases company in the world. 
The five-year deal sees Suttons delivering CO2 for the company to its customers across the UK from sites in Billingham and Wilton in Teesside and Tilbury in Essex.  
The contract extension builds on a 13-year relationship with Suttons and includes telemetry management for Praxair as part of this latest agreement. 
Suttons Tankers Managing Director Michael Cundy said: 
"This is already a hugely successful long-term partnership and we're thrilled Praxair wanted to renew the contract 18 months early. 
"They recognise our shared commitment to safety and service performance as a key factor to continuing our successful partnership." 
Mark Patterson, Head of Commercial & Supply Chain UK, Praxair said: 
"Working in partnership with Suttons gives Praxair a number of advantages in the market including flexibility which enables us to respond to our customers' changing needs. 
"Our strong relationship with Suttons further builds on our aligned values of safety, service and flexibility.  Suttons' reputation for these values is well regarded in the industry and, as has already been proved, we are a natural partner to further develop these core values." 
Suttons operates in the UK with a fleet of more than 500 vehicles focused on the chemicals, gas and fuel sectors and internationally with key business centres in New Jersey, Houston, Chicago, Widnes, Antwerp, Ludwigshafen, Kuantan, Singapore, Shanghai, Tokyo and Khobar.