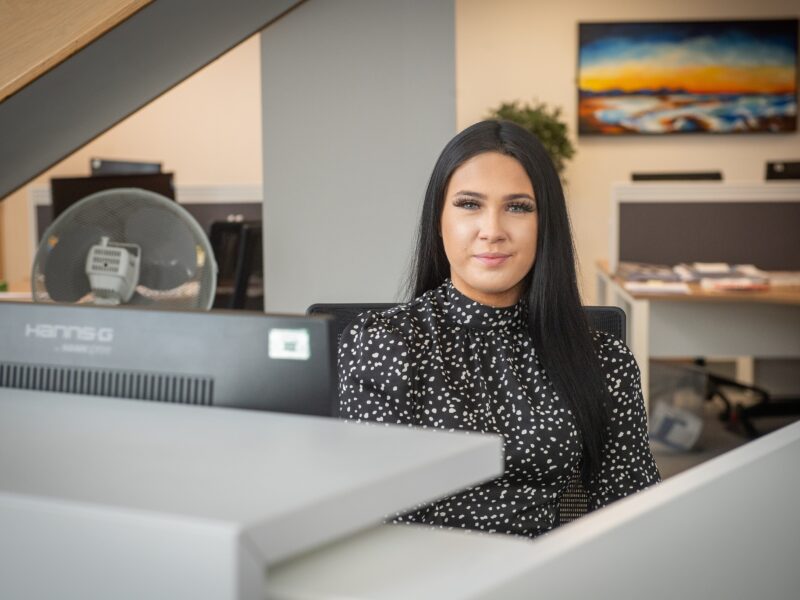 West Lancashire IFA Acumen Financial Partnership has added to its team and strengthened the company's commitment to training up talent.
As the independent financial adviser's new receptionist, Caitlin Jones is the first person visitors to the company's Burscough office will meet, with her appointment bringing Acumen's headcount up to 18.
With 9 qualified advisers and more than £260m funds currently under its management, Acumen has continued to offer a full service to its clients throughout the pandemic with none of its staff furloughed.
The Swordfish Business Park office reopened earlier this month with staff split into two teams working flexibly making more space available for clients to meet with their advisers.
Jon Landy, director, at Acumen said:
"Our teams were working from home on alternate days even before lockdown so the working arrangements now being adopted by companies across the board are already familiar to them.
"Against the challenging backdrop of recent months, it's great to be able to attract young talent who see their long-term future in the financial services industry.
"We have a strong record of bringing people into the company and backing them throughout their professional development journey.
"Caitlin's appointment further highlights this commitment and I've no doubt she has a bright future with Acumen and will play her part as we look to strengthen further."
To make an appointment with one of Acumen's advisers either online or in person call 0151 520 4353. For more information, visit: www.acumenfinancial.co.uk or follow on Twitter: @AcumenF.