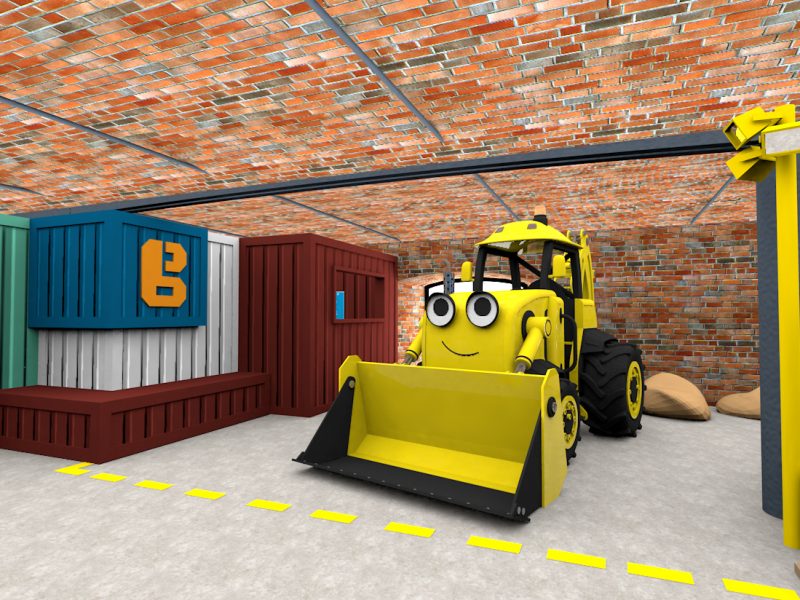 Bob the Builderᵀᴹ and Fireman Samᵀᴹ have finally arrived in Liverpool.
The iconic Characters, including those from the world of Thomas & Friendsᵀᴹ have been getting used to their new surroundings in preparation for the opening of Mattel Play! Liverpool at Albert Dock.
With the 13,000 sq ft family entertainment centre, the first of its kind in Europe, opening on Tuesday, March 22nd, Bob and Sam decided it was time to explore some of the city's landmarks.
After visiting the Wheel of Liverpool at nearby King's Dock, the Characters admired the Albert Dock's famous quaysides.
Graham Dentith, General Manager of Mattel Play! Liverpool, said:
"Now that the Characters are here and we're putting the finishing touches to the attraction, it's a really exciting time.
"The demand for tickets has even exceeded our initial expectations and there's a definite buzz around the city."
Heritage Great Britain PLC is the owner and operator of Mattel Play! Liverpool, along with iconic tourist attractions across the UK including Snowdon Mountain Railway and Land's End.
Allan Leech, CEO of Heritage Great Britain, comments:
"It's great to see the Characters settling in and we're delighted to have brought them to Liverpool.
"We can't wait to start welcoming visitors next week."
More information and tickets are available from the Mattel Play! Liverpool website: www.mattelplayliverpool.com. Further details can be found by visiting Facebook: MPlayLiverpool and Twitter: @MPlayLiverpool