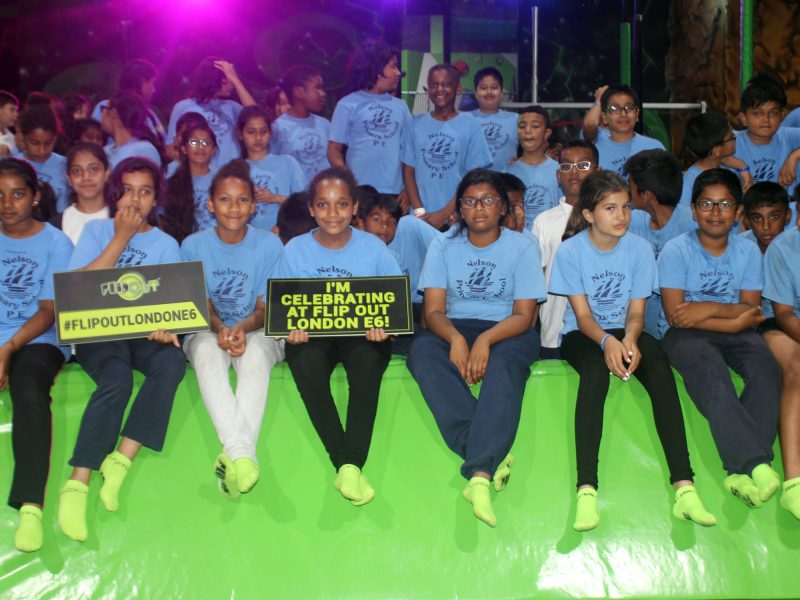 Leading trampoline park operator Flip Out first in UK to launch initiative
Thousands of schoolchildren in London are being offered free trampolining sessions in order to fight the growing issue of childhood obesity.
International trampoline park operator Flip Out is thought to be the first in the UK to offer this initiative, with Newham-based Flip Out London E6 the first in England to join the campaign.
The trampoline and adventure park is offering schools in Newham 20,000 hours' worth of sessions to use, free of charge.
Trampolining is an excellent cardiovascular workout, with a typical one-hour session at Flip Out capable of burning up to 1,000 calories.
Figures from UKActive suggest today's children are the least active generation in history with only half of all UK children achieving the recommended 60 minutes of moderate to vigorous daily physical activity, while government figures show that a third of children aged 2 to 15 are overweight or obese.
Newham Council have lent their backing to the scheme and Councillor Forhad Hussain, cabinet member for sports and leisure, said:
"Trampolining is a great activity and this initiative will encourage schoolchildren in the borough to get healthy while having fun.
"Schemes like this, alongside our 'Every Child A Sportsperson' programme, are part of the way we are encouraging and supporting our children to try new sports and stay fit and active."
Matt Miller, general manager at Flip Out London E6, said:
"We're delighted to be able to offer schoolchildren in London the chance to benefit from 20,000 hours of free trampolining.
"There are so many benefits of trampolining, including strengthening muscles, improving endurance, losing weight and even reducing stress.
"Trampolining can help people of all ages to exercise, but we feel it can have a particularly important role in improving youth fitness."
Sessions at Flip Out London E6 can be booked by schools in a block of four hour-long sessions, weekdays between 10am and 2pm, split across year groups or classes.
Flip Out London E6 will be offering interested local schools use of the trampoline park's facilities at preferential rates once the free hours have all been used.