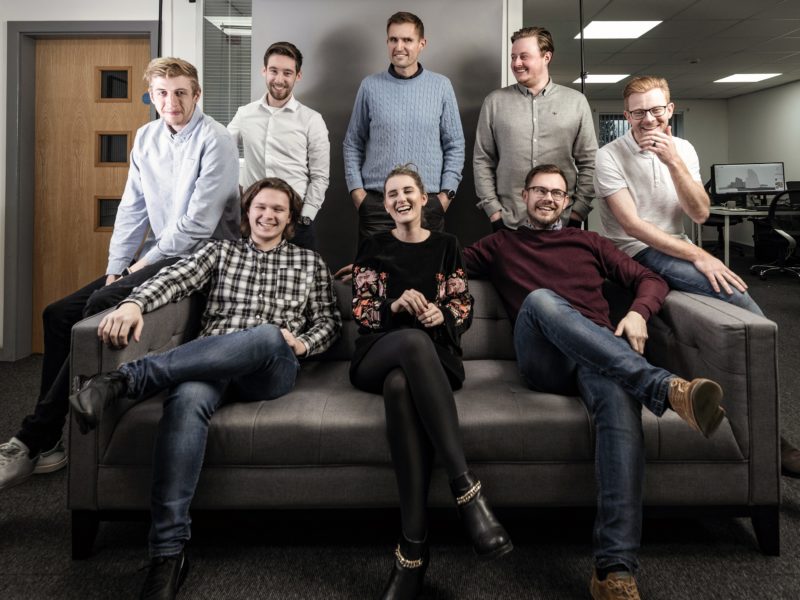 Hundreds of subscribers have already signed up to an innovative new online resource launched by a UK-based architect's studio.
Life Hacks For Architects (LHFA) is the brainchild of Adam Morgan who founded Studio RBA 18 months ago in Liverpool, during which time the company has trebled its staff and delivered construction projects totalling over £100m.
Formed in 2017, Studio RBA has a team of 8 staff, including 2 senior architects and is now unveiling the new LHFA website which is a comprehensive library of tutorials and downloadable content, aimed at everyone from architecture students, through to project designers and experienced practice managers.
The site offers members fresh content monthly, with video tutorials on everything from using the latest design software to presentation techniques, concept design ideas and even guidelines on fee proposals and client liaison.
Adam Morgan director of Studio RBA, said:
"What you see in our Life Hacks for Architects website is the template for how we do business.
"Our aim is to stand out as a forward-thinking architecture practice, offering a complete design solution to our clients.
"We ensure our staff are proficient in every piece of software or technology they might use, before they work on any project, and now we're offering other architects the benefit of our knowledge.
"LHFA is aimed at architects right across the globe, whether they're starting out in the industry and need a helping hand or have years of practical experience and just require a refresher."
The practice recently completed the North House project, converting a former office block into 43 luxury apartments on Liverpool's North John Street, and is one of the final two firms competing to design the new stadium for City of Liverpool FC, Merseyside's newest football ground.
Adam continued:
"We have a young team with a commitment to delivering work that is refreshing, bold and, above all, creative.
"The practice has already turned around over 120 projects, recently winning more exciting work including a £15m hotel scheme and a £17m apartment complex.
"Moving into our third year of business we are well placed to punch far above our weight, continuing to win and complete major projects for clients across the region."
To access LHFA, sign up via the website: www.lifehacksforarchitects.com.
To get in touch with Studio RBA visit: www.studiorba.co.uk or follow on social media @StudioRBA