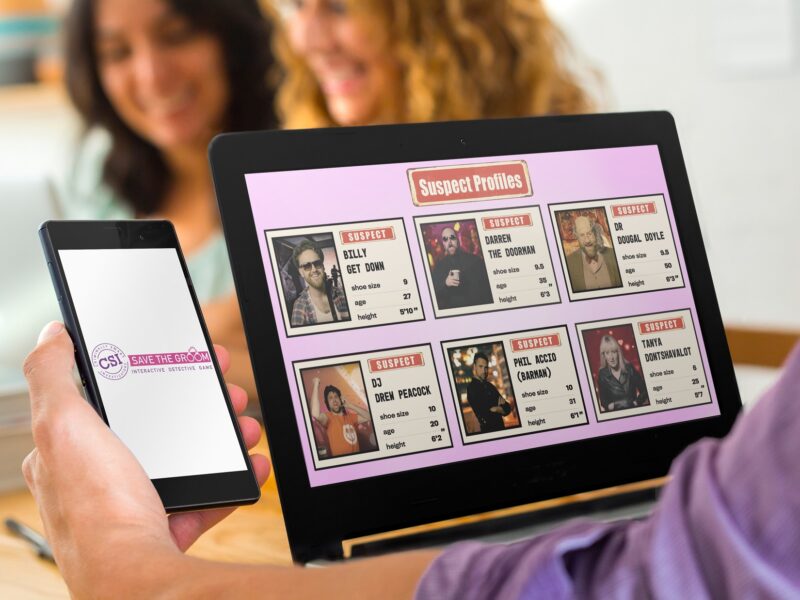 A new interactive game has been created to enable "hens" of all ages enjoy their last night of freedom before getting married despite COVID-19 restrictions.
CSI Save The Groom is usually played outdoors but a new version has been developed which means hens can all be in their different homes and connect virtually from anywhere in the world.
Caroline Marry from CSI Save The Groom said:
"It's proved a hugely popular game, but we wanted to make a version which allows hens of all ages to play safely and if necessary, from the comfort of their own homes.
"People may be shielding or self-isolating, but this means they don't have to miss out on all the fun.
"With weddings only allowing a limited number of guests and the new rule of 6, this gives friends and family of the bride the opportunity to get together and have some fun before the big day."
The storyline sees the groom abducted after spending the wedding fund with players joining Detective Dick Daley to solve the crime and 'Save The Groom' in time for the wedding.
Tickets cost £13 per person with the bride playing for free.
More information how to play the game can be found at www.savethegroom.com