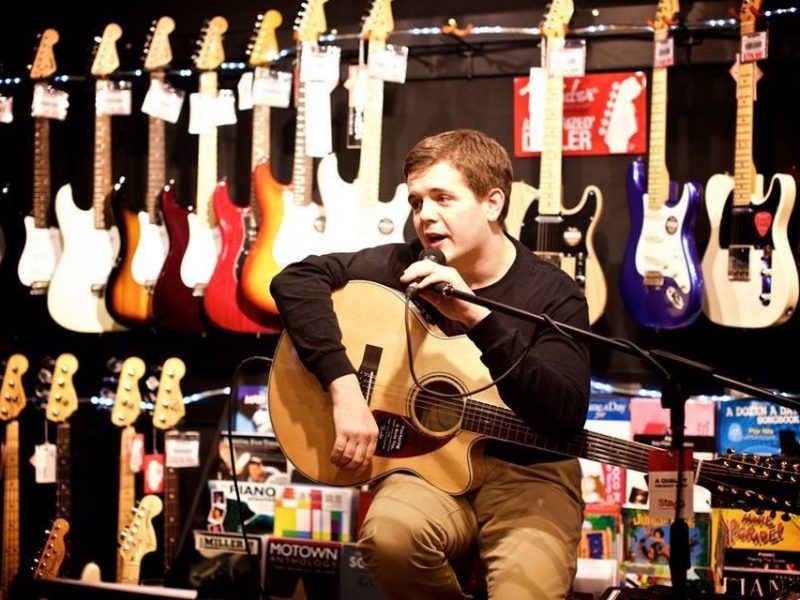 Harmonics on Crosby Road North also has a successful music school and employs around 15 people. The business is owned by Andy Frampton, who at 21 was the youngest independent music retailer in the country.
More than 120 people were at the shop to enjoy an open mic night and a demonstration by Damon Chivers of Fender UK.
Andy Frampton, owner of Harmonics said:
"The last 4 years have been fantastic. Hard work, but so worth it. We've always tried to look after our customers, and clearly our customers like to look after us. They even got us a birthday cake! That's why it was so important to do this and to say thank you properly.
"I think we've managed to become the kind of community shop we wanted to be. I don't think any of us would have it any other way.
"We're delighted to have been chosen as a Fender USA dealer as it's something that only selected stores can. This really was the cherry on the cake for 2014. Bring on 2015!"
For more information about Harmonics visit www.harmonics.co.uk