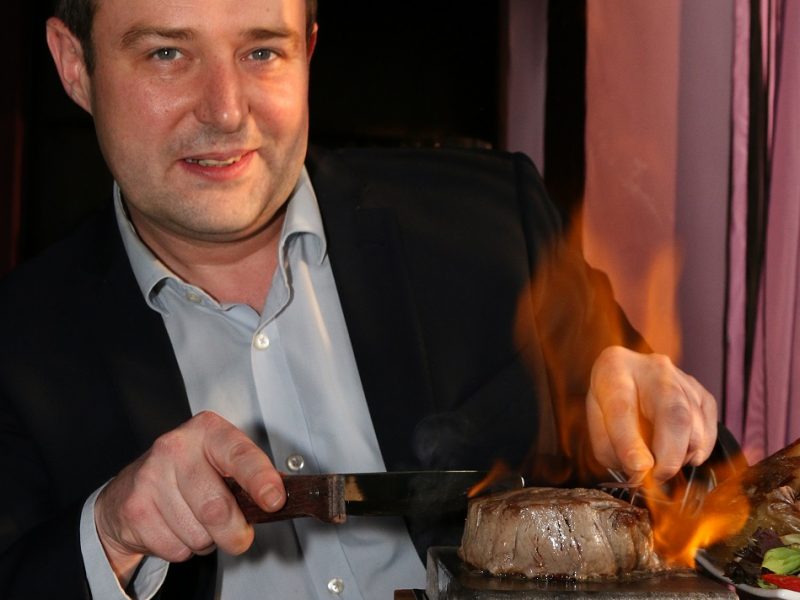 A unique interactive restaurant experience, where diners cook their own meal, has arrived on Merseyside.
Black Rock Grill, which sees food presented on hot cooking stones made from volcanic rock, is proving a real hit for customers at established Crosby restaurant Barbacoa.
The restaurant is celebrating its 35th birthday this year and Black Rock Grill is new for 2014 and further complements the Barbacoa's more established menu.
The concept, which is an extremely healthy way of cooking with no oils or fats added, works particularly well with steak but other types of meat and fish can also be cooked on the stone.
Barbacoa owner Gordon Tartt said:
"This is a 21st century dining experience from a concept which is over two thousand years old with high temperature stones to seal and sear the meat.
"It's well known that many people don't order steaks in restaurants as there's no guarantee it'll be to their personal taste.
"Black Rock Grill allows people to cook food to their exact liking and also eat it at their own pace, as the food is kept hot on the grill.
"We're confident it'll be a popular addition to Merseyside's growing restaurant scene."
To try this new way of dining or for more information visit www.labarbacoa.co.uk