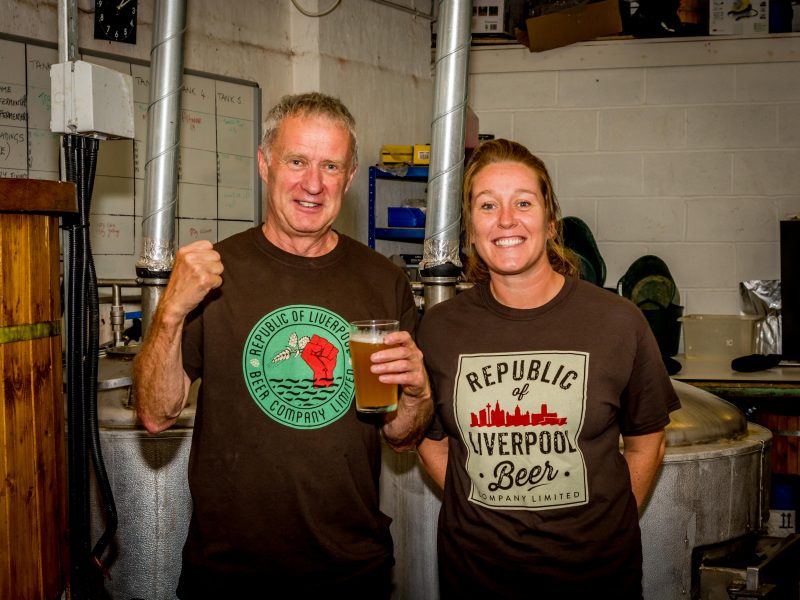 A new 'Republic of Liverpool' beer brand is being launched to mark the city's vote to remain in the EU.
The brewers behind the new brand are proud of the city's stance following June's referendum and believe Liverpool can stand on its own two feet.
They're asking Scousers, the majority of whom backed Remain, to come up with possible names for the planned range of beers with the first due to be launched later this month.
Tony Rothwell, director, Republic of Liverpool Beer Company said:
"The referendum result has thrown everything up in the air and only time will tell what impact it will have on the city.
"The uncertainty means government initiatives like the Northern Powerhouse and future funding have been thrown into doubt.
"The Republic of Liverpool beer company is appealing to Scousers everywhere to get involved by helping to name our beers and together we can raise a toast as we face the future together.
"Liverpool is famed for its friendliness and our doors have always been open to people from all across the world.
"We've always bucked the trend and we're hoping to bottle Liverpool's rebellious spirit.
"Many people share our dream of becoming a republic which may now not be as ridiculous as it once seemed."
You can join the campaign or suggest possible names for the new beers on Facebook: @TheRepublicofLiverpoolBeerCompanyLtd