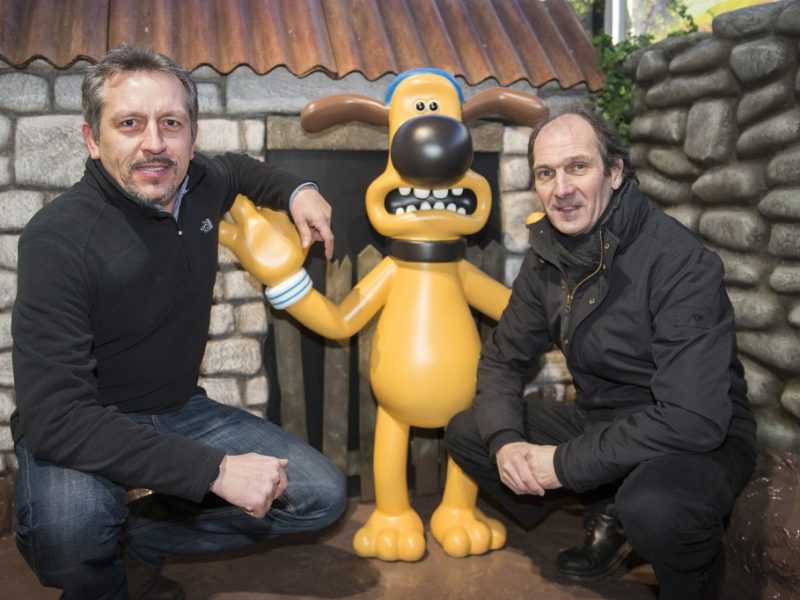 A new half a million pound interactive Shaun the Sheep experience in Land's End is preparing to welcome its first visitors this Saturday.
It comes days after Shaun's big screen debut in Shaun the Sheep The Movie and allows fans to immerse themselves in Mossy Bottom Farm, discover the sheer mayhem of the Naughty Pig's Sty and even try to cure Shirley the Sheep's hiccups.
Shaun the Sheep Experience is a joint venture between Aardman Animations and Heritage Great Britain and will also see a 'ewe-nique' range of merchandise including Shaun munching on a Cornish pasty.
The new attraction features green screen technology with visitors being able to have their photo taken with Shaun next to the iconic 'Lamb's End' signpost, as well as models and characters from the complete Aardman family including Wallace & Gromit and Morph.
David Sproxton CBE, Aardman co-founder said:
"The new Shaun the Sheep Experience at Land's End couldn't come at a better time with the release of the movie, the Rugby World Cup link-up and a new Shaun half hour special for Christmas all happening during 2015 which also happens to be the Lunar Year of the Sheep!
"There's plenty here for people of all ages to enjoy with a chance to star in a real Shaun the Sheep scene, to get involved in making their own models and a chance to meet Wallace & Gromit and Morph."
Allan Leech, Heritage Great Britain, CEO said:
"More than half a million people visit Land's End every year and the Experience is a great addition to what's already on offer here.
"Shaun is a global phenomenon, broadcast in 170 countries and we look forward to welcoming visitors from all around the world.
"We've also invested in some of our other attractions including a new film at the 4D cinema and upgrading Arthur's Quest."
All inclusive tickets for the Land's End attractions portfolio can be booked online with a 10% saving. More information at www.landsend-landmark.co.uk or by visiting our Facebook page, facebook.com/landsendlandmark. You can also follow on Twitter @VisitLandsEnd
More information about Aardman can be found by visiting www.aardman.com. You can also follow on Twitter @Aardman